What Should I Bring to a Divorce Consultation?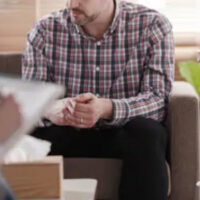 Divorce is stressful and complicated. If you are considering separation, it is entirely normal to feel intimidated and overwhelmed by the gravity of the process. The good news is that you are not alone. Professional guidance and support is available. Generally, it is best to set up an initial consultation to discuss your case with an experienced Clearwater divorce attorney.
During an initial consultation, you can get answers to many of your most pressing questions. To get the most out of a divorce consultation, you will want to make sure that you are fully prepared. Here, our legal team has put together a list of four things that are useful to bring with you to your first consultation with a divorce lawyer.
Four Things to Bring to a Divorce Consultation in Florida 
Organized Thoughts About Your Needs, Goals, and Objectives

What do you want to get out of your divorce? Take some time to organize your thoughts and write down the issues that are most important to you. We know that no two marriages—and no two divorce cases—are exactly alike. You will want to make sure that your divorce attorney understands your unique situation. Are you worried primarily about getting sole custody of your children? Are you concerned about what will happen to your house? Your lawyer needs to know. 
Pay Stubs, Tax Returns, and Other Financial Records

As you probably already know, finances are a huge issue in divorce. In many cases, the division of marital property is the most contentious issue that needs to be resolved. To truly hit the ground running with your divorce lawyer, it is imperative that you give them access to all relevant documents and records. This includes everything from pay stubs and tax returns to retirement accounts and credit card statements.  
Prenups and Relevant Legal Documents

Did you sign a prenuptial agreement or a postnuptial agreement? If so, you should make sure that your divorce attorney has a copy. Your attorney will be able to assess the agreement, determine if it's legally enforceable, and explain its implications for your separation. Bring all legal documents that might be of relevance. 
A List of Questions for Your Lawyer

Finally, an initial divorce consultation is your opportunity to ask questions. Come prepared with a list of questions—both about your specific case and about the lawyer's background and professional experience. Not only do you want to get some answers about your divorce, but you also want to confirm that the attorney you are meeting with is actually the best attorney to protect your rights and represent your interests.
Schedule Your Strictly Confidential Divorce Consultation Today
At the Law Office of Gale H. Moore P.A., our Florida family lawyer has more than two decades of experience representing clients in complex divorce cases. To set up your fully private initial consultation, please call us today. We handle family law cases throughout the region, including Clearwater, Palm Harbor, Dunedin, Safety Harbor, Oldsmar, and Tarpon Springs.
https://www.galehmoore.com/divorce-in-florida-do-you-have-to-give-the-ring-back/