Supervised Time-sharing (formerly known as visitation): When is it Required in Florida?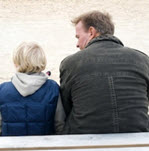 Several years ago the Florida Legislature changed the legal terms related to custody and visitation.  Though those terms are still generally used by the public they are no longer the legal terms used in a family law case.  The term "time-sharing" is now used to describe what days a child goes with a specific parent.  What was once referred to as supervised visitation is now referred to as supervised time-sharing.  Supervised time-sharing refers to an arrangement whereby a child's parent is granted time with the child only in the presence of another responsible adult. Depending on the specific circumstances, the supervising adult may be the child's other parent, a close relative or family friend, or a trained social worker.
In Florida, supervised time-sharing will be required when it is deemed necessary to protect the child's health and physical safety. Here, we explain how Florida courts view supervised time-sharing. If you need help with a supervised time-sharing case, please be sure to reach out to an experienced family law attorney in Clearwater, FL right away.
Florida Courts Presume Shared Parental Responsibility is Best for the Child 
Florida law (Florida Statutes § 61.13) requires courts to resolve time-sharing cases using the state's 'best interests of the child' guidelines. Notably, Florida courts presume that some form of shared custody & time-sharing is inherently better for children. In other words, Florida family judges do not want to mandate supervised time-sharing. They would prefer to grant each party some form of shared physical time-sharing rights since the law favors the same. However, when the circumstances warrant it, supervised time-sharing will be required. Indeed, in some cases, it may be ordered over the objections of one or both parents.
Supervised Time-sharing May Be Required When Appropriate  
Generally, supervised time-sharing will be required in cases in which there has been a demonstrated history of physical abuse, emotional abuse, sexual misconduct, substance abuse, or parental neglect. A claim for supervised time-sharing might be raised by a parent, by a social worker, or by the court. When it is ordered, a supervised time-sharing arrangement must meet certain minimum standards. Specifically, Florida law requires:
An agreement or legal order between the parents that includes sufficient details regarding the logistics for the supervision, including the location and the duration; and
A supervisor who is prepared to protect the child must be selected. In some situations, social workers or other trained professionals will be used, though trusted relatives and family friends can also take on this duty when appropriate.
Ultimately, supervised time-sharing matters should always be handled on a case-by-case basis. It may only be a temporary status —  successful supervised time-sharing can sometimes lead to restoration of full time-sharing rights. As a general rule, is best when parents can work together to create an effective time-sharing arrangement. Of course, that is not always possible. Parents must be ready to take action to protect their rights and their child.
Speak to a Compassionate Florida Child Time-Sharing Lawyer Right Away
At the Law Office of Gale H. Moore P.A., our Clearwater child custody attorney is a strong advocate for parents. To get immediate advice regarding your supervised time-sharing case, please call our law firm today. With an office in Largo, we handle all sorts of child centered disputes in Clearwater and throughout the region.
https://www.galehmoore.com/how-do-florida-courts-resolve-child-custody-cases-and-questions-of-religion/