How Do Florida Courts Resolve Child Custody Cases and Questions of Religion?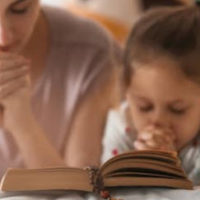 According to the most recent data from the Pew Research Center, approximately 75 percent of Americans identify with a religion. For many parents, imparting their religious beliefs and their moral values on their children is extremely important. This issue can create conflict in child custody disputes — particularly when parents have differing religious traditions or differing values. In this article, our Clearwater child custody lawyer explains the most important things that Florida parents need to know about child custody and disagreements over questions of religion.
Florida Courts Want to Leave Religious Issues to the Parents 
Under Florida law (Florida Statutes § 61.13), family courts make child custody and child visitation decisions by considering what is in the best interests of the child. In applying this standard, courts do not reference any specific religion. As a general rule, Florida family law judges do not want to interfere on a parent's right to instill their religious values and religious traditions in their own children.
As quoted in a 1995 Florida appeals court case regarding child custody and region: "a child's religion is no proper business of judges." To the maximum extent possible, Florida courts simply want to stay out of specifics regarding questions of religion. This means that children could be raised within two religious traditions at the same time. Courts are very reluctant to interfere with issues of religion.
Older Children May Be Permitted to Give Input  
In some instance with older children, they may be allowed to give some input regarding their own custody and visitation arrangement through the use of a Guardian ad Litem, for example. Among other things, this could impact a dispute over religious practice. As an example, if a teenage child is firmly against a specific religious practice, a court will likely be willing to listen to what they have to say to the extent that this opposition relates to a custody or visitation dispute. 
Religious Considerations are Deeply Complex 
In child custody and child time-sharing cases, religious considerations are especially complex legal issues. For many parents, this can be a sensitive and emotionally wrought thing to deal with. It is essential that parents are able to work in a collaborative manner to find solutions that work for their family.
If religious practice is important to you, but your former partner does not share the same views or beliefs, you should be ready to seek guidance from an experienced child custody lawyer who can help you structure a parenting plan that is best suited for your unique situation. 
Get Help From a Clearwater, FL Child Custody Attorney Today
At the Law Office of Gale H. Moore P.A., our Florida child custody lawyer has the skills and experience required to handle complex and sensitive custody disputes. If you are involved in a custody or visitation case related to religion, we will help you protect your rights. To get immediate assistance with your case, please call us today at 727-584-2528 for a confidential consultation. We represent clients in Largo, Clearwater, and in communities throughout Pinellas County.
Resource:
pewforum.org/religious-landscape-study/
https://www.galehmoore.com/can-a-parent-with-a-criminal-record-get-child-custody-in-florida/