Parenting Plans in Florida: Communication Between the Parents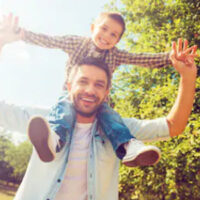 Also known as a 'custody and visitation agreement', parenting plans are designed to help make co-parenting easier. As the Florida Supreme Court explains, state law requires a parenting plan in all cases of time-sharing of minor children—even when parents are not actually in a dispute.
Among many other things, a Florida parenting plan should include a basic structure for communication between the two parents. Here, our Clearwater child custody lawyer highlights the key things you should know about parenting plans and parental communication.
Open, Ongoing Communication Promotes Effective Co-Parenting 
As a starting point, it is important to emphasize that proactive, consistent communication is one of the keys to successful co-parenting. Of course, following a divorce or separation, parents may not want to spend much time communicating with each other.
While not wanting to communicate with a former partner is understandable, a lack of communication makes shared parenting difficult. By addressing the issue of communication within a parenting plan, each party will have clear expectations. 
Parents Should Plan for Communication—Especially if the Relationship is Strained 
A parenting plan should lay out a structure for parental communication and parent-child communication. What that structure will look like depends entirely on the specific circumstances of the case. Most notably, a parenting plan should address:
How parents are to communicate with each other; and
What information needs to be shared.
Some separated parents may have little to no trouble communicating. They may be fine with setting up occasional phone calls or in-person meetings to discuss issues. Other parents may want to handle communications mostly via email or text messages. Regardless, it is crucial that important information is shared between the parties. 
Three Steps to Take If the Other Parent is Not Communicating   
A lack of parental communication can be deeply frustrating—particularly if you are making a proactive effort to share information. Here are three steps to take if the other parent is not abiding by the communication requirements contained in your parenting plan:  
Document the Lack of Communication: All violations of the parenting plan should be documented. Keep a journal explaining exactly what happened and any problems it caused.
Raise the Issue, Try to Resolve It: Consider your options for resolving the matter at the lowest level of conflict. You may be able to calmly discuss the problem with the other parent and get them to change their behavior.
Know Your Right to Take Legal Action: If violations of the parenting plan persist, you have the right to escalate the matter. Parents have a legal responsibility to comply with the terms of the parenting plan. An attorney can help you hold them accountable (and seek a remedy) if they refuse to do so.
Contact Our Largo, FL Child Custody Attorney for Help
At the Law Office of Gale H. Moore P.A., our Florida child custody & visitation lawyer is a passionate, solutions-driven advocate for parents. If you have any questions about creating or enforcing a parenting plan, we can help. Contact us today for a strictly private family law case evaluation. We advocate for parents throughout the region, including in Clearwater, Largo, Palm Harbor, Seminole, and Pinellas Park.
Resource:
flcourts.org/content/download/403367/file/995a.pdf
https://www.galehmoore.com/child-preference-and-custody-rights-your-guide-to-florida-law/