Child Preference and Custody Rights: Your Guide to Florida Law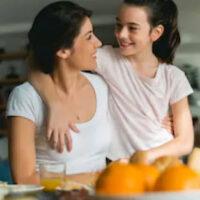 Child custody disputes are complicated, sensitive legal cases. It is normal for parents going through a custody case to feel frustrated and confused. We want to make sure that parents have all of the tools and information that they need to protect their rights. Nothing should come before your relationship with your children.
Many people have questions about a child's role in determining their own living arrangement. In Florida, a child cannot choose which parent they live with, but they may be allowed to express a preference. Below, our Clearwater child custody attorney provides a more in depth overview of child preference and parental rights in Florida.
Florida Courts Want to Protect Children From Time-Sharing Disputes 
Under Florida law, custody cases are resolved under "the best interests of the child" standard. Family law courts are required to come to the arrangement that is best for the child's physical safety, psychological health, and emotional well-being. In applying the standard, our state's courts make two key assumptions:
It is ideal for a child to have a positive and ongoing relationship with both parents; and
Children should be kept out of custody and visitation disputes.
When possible, courts will try to hold up both of those principles. Florida judges prefer that parents find amicable, collaborative resolutions to custody and visitation cases. Further, they want to keep children out of the process entirely—at least as much as they reasonably can. While a child may be permitted to testify, it is disfavored. Testimony will only be taken if the judge determines that special circumstances warrant it.
Older Children May Be Allowed to Express their Preference 
Although Florida courts want to keep children out of family law disputes, the state does recognize that older children may be mature enough to express a preference. When appropriate a child's preference may come into the case through a court appointed Guardian ad Litem. 
A Florida Judge Always Makes the Final Decision in Any Dispute  
It is important to emphasize that children do not get to make the final decision on custody or visitation. Until they are 18 years old, they are minors. A Florida court may consider a mature child's preference—especially if their reasoning is sound. However, courts are neither required to solicit, listen to, or follow a child's preferences. 
Call Our Clearwater Parental Rights Attorney for Immediate Help
At the Law Office of Gale H. Moore P.A., our Florida child custody and visitation lawyer is a passionate, knowledge advocate for clients. If you have any questions or concerns about child preference and custody rights, our legal team is here to help. For a strictly confidential family law case evaluation, please contact us today. We advocate for parental rights throughout the entire region, including in Clearwater, Largo, Tarpon Springs, New Port Richey, and Feather Sound.
https://www.galehmoore.com/four-child-time-sharing-tips-to-help-parents-through-the-covid-19-pandemic/