Four Child Time-Sharing Tips to Help Parents Through the COVID-19 Pandemic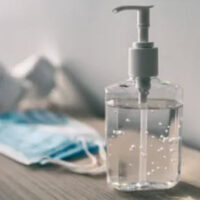 The Florida Department of Health warns that COVID-19 (coronavirus) is a dangerous and rapidly spreading respiratory disease. On March 25th, Pinellas County issued a 'Stay-At-Home' order, temporarily closing the physical non-essential businesses and requiring residents to shelter in place. Soon after the entire state was placed under a  'Stay-at-Home' order.
Our state's public health leaders want people to avoid social contact and remain in place. While this is challenging for almost everybody, it is especially difficult for separated parents who are sharing custody and visitation rights. Here, our Clearwater child custody lawyer offers four tips to help separated parents make it through the coronavirus outbreak.
Safety Comes First—Be Healthy

Nothing is more important than the safety of you, your child, and your family. COVID-19 is extremely dangerous—particularly for senior citizens and people with any type of underlying medical conditions. It is strongly recommended that you comply with all federal, state, and local health guidelines. While children are generally less susceptible to the virus, they are still at risk. Further, a child could unknowingly spread the virus to family members, potentially including grandparents. Families should:
Limit social contact;
Wear masks and gloves when going out in public;
Frequently wash hands; and
Sanitize surfaces all surfaces.

Open Communication Matters More than Ever

Parents need to work together to get through the COVID-19 outbreak. During this time, open communication is incredibly important. To start, both parents should be taking consistent safety precautions to avoid the spread of the virus. If there are any signs of illness, that information needs to be shared immediately. Though, communication also matters on a more practical level. Most families are dealing with schedules that have been rearranged. 
Try to Be as Flexible as Possible

Parents sharing custody and visitation should try to be generous, and flexible. The coronavirus pandemic is a difficult time for all families. With schools being closed and many parents working from home (or being furloughed), most people are trying to adjust and make things work. Flexibility can help parents come to a temporary (if informal) time-sharing plan and schedule to help their family navigate the crisis. 
Be Mindful that Legal Help is Still Available
While the physical proceedings of non-essential legal matters are on hold, family law support is still available. Our law firm is fully prepared to handle virtual consultations—allowing parents to seek professional assistance from the safety of their own home. If you need help to protect your rights or to protect the health of your child, we encourage you to reach out to our Florida child custody attorney.
Call Our Clearwater, FL Child Custody Lawyer for a Confidential Consultation
At the Law Office of Gale H. Moore P.A., our Florida child custody attorney has been practicing family law exclusively for nearly two decades. We help parents find reliable, low conflict solutions to their issues. If you have questions about child time sharing during the coronavirus outbreak, please contact us for a confidential consultation. We represent parents in Largo, Clearwater, Pinellas Park, Seminole, Dunedin, and Safety Harbor.
Resource:
floridahealthcovid19.gov/
https://www.galehmoore.com/what-you-need-to-know-about-step-parent-rights-in-florida/