Florida Divorce: The Importance of an Accurate Business Valuation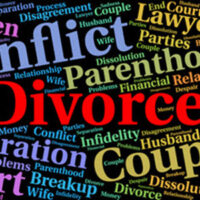 Are you a business owner going through a divorce in Florida? If so, you need to take proactive steps to protect both your personal and professional interests. Business owners face some unique challenges in divorce. The last thing you want is for your marital separation to cause problems for your business.
Depending on the specific circumstances of your case, your spouse may have a claim to a portion of the business. Of course, business assets cannot be effectively dealt with in divorce proceedings unless you know exactly how much your company is worth.
Business Interests: Separate Property or Marital Property? 
Under Florida Statutes § 61.075, a divorcing couple's marital property will be split in an equitable manner. Equitable means fair, with consideration to a wide variety of different factors that courts deemed material to reaching a just resolution. If your business is marital property, then it will be subject to an equitable division. However, if your company is separate property, then you can avoid distribution.
A business that was formed after the start of a marriage will almost always be marital property. A business that was formed prior to the marriage may be classified as separate property, but there are many exceptions. Indeed, if marital assets were used to support the business, it could become marital property. Alternatively, if a company grew significantly after the marriage, the increase in value may be deemed joint property. 
How to Conduct a Business Valuation 
You cannot divide business interests unless you know their true value. Of course, valuing a business—particularly a small business—can be a difficult proposition. Florida courts recognize several different methods to value businesses, including:
The Income Approach: The most frequently used method, the income approach largely bases the value of a company on present-day earnings and projected future earnings.
Cost Approach: This method focuses on valuing a company's actual assets and liabilities.
Fair Market Value Approach: This method attempts to assess a company's value by comparing it to other similar businesses.
Which approach is appropriate depends on the unique nature of the business. For example, valuing a professional medical practice requires far different considerations than valuing a stake in a retail franchise business. You need to be sure that your business interests are properly valued, with all debts/liabilities being accounted for, so that you can reach a fair divorce settlement.
No matter your specific circumstances, it is crucial that you seek guidance from an experienced professional. In valuing your business, an accountant will want to review all relevant documents and records, including financial statements, tax returns, projected budgets, loans, debts, and expense reports.
Call Our Florida Divorce Lawyer for Immediate Assistance
At the Law Office of Gale H. Moore P.A., our Clearwater divorce attorney is a skilled, solutions-focused legal advocate for clients. If you are a business owner going through a divorce, we can help. To set up a completely confidential divorce consultation, please call us now at 727-584-2528. From our office location in Largo, we represent clients throughout the region, including in Clearwater, Seminole, Pinellas Park, Belleair, and Palm Harbor.
https://www.galehmoore.com/divorce-in-florida-do-you-have-to-give-the-ring-back/