Florida Divorce and Estate Planning: What You Need to Know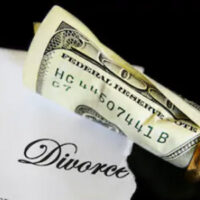 Your life is deeply intertwined with the life of your spouse. One of the main reasons why divorce is so challenging is that there is simply a lot that needs to be untangled. Not only is this true on an emotional level, but it is also true on a more mundane, practical level. For example, your former spouse's name may need to come off of important documents and accounts.
For this reason, a divorce has important implications on an estate plan. If you are separating from your spouse, it is crucial that you review all relevant documents, records, and accounts. You should always have a basic understanding of Florida law. Here, our Clearwater divorce lawyer explains the most important things you need to know about divorce and your estate plan.
Florida Law: A Divorce Will Automatically Nullify/Modify Certain Interests 
Under Florida law (Florida Statutes § 732.507), certain aspects of an estate plan are updated automatically once a divorce is finalized. In fact , state law invalidates any portion of a will that names a spouse as a beneficiary or a personal representative—unless the will explicitly states otherwise. Further, other sections of the Florida state statutes call for the automatic nullification of a former spouse's interest in certain accounts. Indeed, the moment a divorce is finalized a person may lose rights to their spouse's:
Life insurance benefits;
Certain qualify and tax deferred annuities; and
Other employee retirement benefits.
To be clear, a divorce agreement could stipulate the contrary—meaning it may be possible to work towards a divorce settlement that divides certain retirement benefits in an effective and efficient manner that is in the best interests of both parties.
Not Everything is Automatic: You Must Take Action to Protect Your Rights 
While Florida has laws in place that help make the divorce process easier (at least from an estate planning perspective), it would be a mistake to assume that everything is going to update itself automatically. That is simply not the case. It is usually not advisable to have stale estate planning documents that name an ex spouse.
You should take proactive steps to protect your rights, your interests, and to ensure that your life is in proper order after your separation is finalized. If you have any specific questions, it is recommended that you raise these issues with your family law attorney as early as possible in the divorce process. The sooner you take action, the better. 
Speak to Our Florida Divorce Lawyers Today
At the Law Office of Gale H. Moore P.A., our Clearwater divorce attorney is standing by ready to protect your interests and help you move forward with your life. If you have questions about divorce and your estate plan, we are ready to offer guidance and support. For a completely private, no commitment consultation, please call us today. With a law office in Largo, we represent clients around the region, including in Seminole, Indian Shores, Palm Harbor, Dunedin, Tarpon Springs, and Safety Harbor.
https://www.galehmoore.com/four-tips-to-help-you-minimize-conflict-during-divorce/