Four Tips to Help You Minimize Conflict During Divorce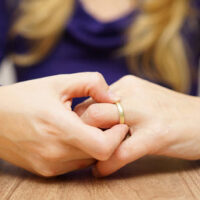 Divorce is a normal part of life. The American Psychological Association reports that 19 percent of marriages end in the first five years and 48 percent of marriages end in the first 20 years. Still, as common as it is, ending a marriage is never easy—and in the worst cases, a divorce could turn into a nasty and protracted conflict.
It certainly does not have to be that way. The overwhelming majority of divorcing couples want to find a way to reach a low-conflict and mutually agreeable settlement that allows everyone to move forward with their lives. Are you getting divorced in Florida? Here are four tips that you can use to help you minimize conflict:
Communication is Key

When divorcing couples struggle to reach an agreement, it usually happens, at least in large part, because they cannot effectively communicate with each other. Just like communication is an important part of a functional marriage, it is an important part of a low-conflict divorce.
Make sure you know your limitations in regards to communicating. For example, if you and your spouse are getting into a heated argument when talking about difficult issues, it is probably best to negotiate your divorce in writing and with the help of an experienced professional.
Focus on the Future
Ultimately, divorce is not about assigning blame for the breakdown of the marriage. While every situation is different, one of the keys to reaching an efficient and relatively low-conflict divorce agreement is focusing on the future. By looking forward, you and your ex can better work together to find solutions. 
Consider Collaborative Divorce or Mediation

In Florida, there are structured legal tools available to help you navigate a divorce in a low conflict manner. You do not have to go to court to get professional help. Divorce mediation or collaborative divorce may be the right option for you. Through mediation or collaborative divorce, you and your spouse can work with your attorneys to reach a workable settlement that makes sense for both sides. Mediation/collaborative divorce allows couples to avoid the time, cost, and stress of litigation. 
Remember that Divorce is a Process

Finally, it is important to remember that divorce is a process. Too many divorcing couples feel pressure to deal with everything at once. That type of burden leads to breakdowns. It is normal to be emotionally drained, have hurt feelings, or be generally overwhelmed. Slow progress is still progress. You and your spouse do not need to resolve every single difficult issue at once.
Schedule Your Confidential Divorce Consultation Today
Professional guidance and support is just a phone call away. At the Law Office of Gale H. Moore P.A., our Clearwater divorce lawyer works to help people reach a low-conflict and amicable divorce settlements. If you have questions about divorce, we are here to help. To arrange a completely confidential case evaluation, please call us now at 727-584-2528. From our office in Largo, we serve communities throughout the region.
Resource:
apa.org/helpcenter/healthy-divorce
https://www.galehmoore.com/florida-divorce-the-importance-of-an-accurate-business-valuation/