Florida Child Support Laws: Health Insurance and Medical Expenses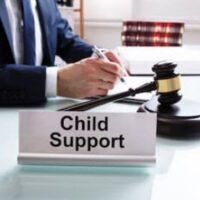 It costs a lot of money to raise a child. Health insurance coverage and medical expenses often make up a significant portion of a parent's overall child-related costs. Both custodial and non-custodial parents have a duty to contribute to these costs.
Child support obligations may include additional compensation for health/medical costs. As explained by the Florida Department of Revenue, medical support is a part of child support. Here, our Clearwater family attorney explains the most important things you need to know about health insurance costs and uncovered medical expenses.
Florida Law: Arrangement Should Account for Health Coverage 
Under Florida law (Florida Statutes § 61.13 (2)(b)), child support orders may include a provision for health insurance coverage—at least when a policy is reasonable in cost and accessibility to the parent. Depending on the specific nature of the case, a Florida court may require the parent who pays child support to either obtain health insurance for their child or to reimburse part or all of the custodial parent's costs for getting such insurance.
How exactly separated parents should get/pay for a child's health insurance depends on a number of different factors. In some cases, a child may be covered under a parent's employer-based health insurance plan. In other cases, parents might need to get health insurance for a child through the individual market. Finally, some parents may be eligible to get government subsidies or benefits to help cover their child.  
How are Uncovered/Unreimbursed Medical Expenses Divided?  
As most Florida parents know, health insurance—even if it is high-quality health insurance—is unlikely to cover 100 percent of a family's medical costs. Parents may need to pay out of their own pocket for:
Deductibles;
Co-pays;
Dental care;
Vision care;
Prescription drug costs; and
Other medical bills.
A child's uncovered medical expenses should be addressed in a child support order or child support agreement. As a general rule, uncovered medical expenses are divided in a manner that is proportional to each parent's overall financial means.
As an example, if both parents are of equal income and financial means, they may be responsible for covering an equal share of a child's medical costs. On the other hand, a non-custodial parent with a higher income may be required to pay most or all of a child's unreimbursed medical bills. If you have questions about getting child support and uncovered medical costs, an attorney can help.
 Call Our Florida Child Support Lawyer for Immediate Assistance
At the Law Office of Gale H. Moore P.A., our Florida child support lawyer is a skilled and solutions-oriented advocate for clients. If you have concerns about health insurance, medical bills, and child support, we are available to help. To request a strictly private review of your case, please call us now at 727-584-2528. With an office location in Largo, our family law attorney represents parents throughout the wider region, including in Pinellas County and Pasco County.
Resource:
floridarevenue.com/childsupport/compliance/Pages/medical_support.aspx
https://www.galehmoore.com/four-divorce-tips-for-medical-professionals/