Four Divorce Tips for Medical Professionals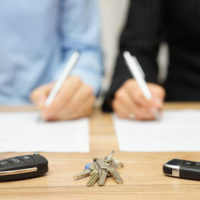 Going through a divorce can be deeply challenging for any couple. For medical professionals, ending a marriage can be even more complicated — there are often additional issues that must be considered and resolved before the divorce can be finalized.
At the Law Office of Gale H. Moore P.A., we represent medical professionals who are going through a divorce. Whether you are a doctor, a dentist, a specialist, or any other type of medical professional, our legal team can help. Here, we provide four important tips that medical professionals should keep in mind when preparing for a divorce.
Protect Your Medical Practice

If you own part or all of a medical practice, it is imperative that you understand how a professional practice is handled in a Florida divorce. You need to take proactive steps to protect your personal financial interests and the future of your career and your business. This may start with getting a comprehensive business valuation. From there, your divorce lawyer can help you explore all available options for handling your business assets in the separation.  
High-Asset Couples Face Unique Challenges

Many medical professionals are part of a high net worth couple. If you find yourself in this situation, it is crucial that you are represented by a family law attorney who has experience with high-asset divorces. High net worth couples often own especially complex assets. This creates an environment where confusion and conflict are even more likely. Your divorce lawyer can help you find practical, effective solutions. 
Do Not Forget About Any Remaining Student Loans

In the modern world, medical school is almost shockingly expensive. It is not uncommon for medical professionals — even high-asset medical professionals — to carry student loans for many years into their career. These student loans should always be considered when dealing with questions of divorce, spousal support and property division. 
Uneven Income and Uneven Future Earning Potential Will Affect Alimony
Finally, alimony (spousal support) is more likely to be awarded in divorce cases involving medical professionals. Compared to the general population, couples with at least one medical professional are more likely to have 'uneven' incomes and uneven future earning potential. The future financial outlook of each party is one of the biggest factors that Florida courts will consider when determining if awarding alimony is appropriate. Whether you or your spouse is a medical professional, it is important that you think about questions of alimony. 
Get Help From a Clearwater Divorce Attorney Who Represents Medical Professionals
At the Law Office of Gale H. Moore P.A., we have the skills and experience to represent medical professionals who are going through a divorce. To find out more about what we can do for you, please contact our law firm today by calling 727-584-2528. With an office in Largo, we serve communities throughout western Florida, including in Pinellas County and Pasco County.