Collaborative Divorce in Florida: The Use of Expert Witnesses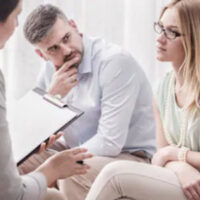 Witness testimony can be an important part of a legal case. There are different types of witnesses. An eyewitness can testify as to what actually happened — meaning they can help to establish the basic facts and provide important details. On the other hand, an expert witness is a person who possesses special knowledge about key issues in a case.
Expert witnesses play a very important role in many family law cases. Even within a collaborative divorce setting, an expert witness may be brought in to help bring clarity to a difficult issue. Here, our Clearwater collaborative divorce attorney provides an overview of expert witnesses and collaborative divorce proceedings in Florida.
Why are Expert Witnesses Used in Family Law Cases? 
Expert witnesses offer explanations and/or opinions related to complex or highly technical issues. In divorce cases, expert witnesses are typically brought in for one of the following two reasons:
Provide information on a financial or property matter; or
Provide information on a matter involving children.
As an example, a divorcing couple may need to bring in a real estate expert to assess the fair market value of the marital residence. Alternatively, a financial expert or accountant may be needed to help the parties better understand the complex business finances or a tax issue. In other cases, child psychologists or child therapists may be brought in as expert witnesses to help divorcing parents resolve custody and visitation issues. The specific role of the expert witness will depend on the issue that is in dispute. 
Collaborative Divorce Allows Parties to Share the Cost of Expert Witnesses  
In traditional family law litigation, it is not uncommon for each party to bring in their own expert witnesses. Indeed, there are plenty of court cases in which two witnesses offer opposing testimony. Collaborative divorce is different. The core purpose of collaborative divorce is to help encourage divorcing couples to work together to reach an amicable, low-conflict settlement.
Of course, that does not mean that there are no disputes within the collaborative divorce process. In some cases, there may be difficult issues that must be addressed and resolved. When an impasse occurs, the parties may want to consider bringing in an independent expert witness who can offer some important guidance.
In collaborative divorce proceedings, couples can share the cost of hiring the expert witness. Indeed, the expert witness will not be on either person's "side". Nor will the expert witness make final decisions — instead, their role is to offer important analysis and guidance to help facilitate an efficient and effective divorce settlement.
Get Help Our Largo, FL Collaborative Law Attorney Today
At the Law Office of Gale H. Moore P.A., our Florida collaborative divorce attorney is committed to helping clients find amicable, low-conflict family law solutions. To request a confidential legal consultation, please call us today at 727-584-2528. With an office location in Largo, we serve communities throughout the region, including Clearwater, Palm Harbor, Tarpon Springs, New Port Richey, and Oldsmar.
https://www.galehmoore.com/five-benefits-of-a-collaborative-divorce/