Five Benefits of a Collaborative Divorce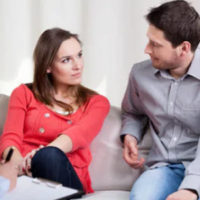 In Florida, couples who are separating have the option to use the state's collaborative divorce process. It is an approach to divorce that tries to put everyone — both spouses and their attorneys — on the same team.
Even more so than mediation, collaborative divorce emphasizes the advantages of working together and finding mutually agreeable solutions. Is collaborative divorce right for you and your family? Consider the following five benefits:
Reduced Conflict and Less Bitterness

At its core, collaborative divorce is designed to reduce conflict. Of course, divorce is a legal process. You always need to make sure that your rights and interests are protected. That being said, divorce is about far more than just legal issues. There are major, complex emotional issues that must be considered and addressed. Sensitivity is important. So is preserving familial relationships. Through the collaborative divorce framework, families can often better work through their issues. 
You Will Get More Privacy

If your divorce case goes to court, it will be a public record. For obvious reasons, that is something that most couples would rather avoid. Collaborative divorce can help. Under Florida law (Florida Statutes § 61.56), all negotiations that occur within the scope of the collaborative process are completely confidential. There will not be a public record regarding what you talk about. 
It is Almost Always a Faster Process

You have probably seen some reports of nightmare divorce cases that seemingly drag on for years.  Unfortunately, this is something that can happen. Courts can move slowly and litigation can be time-consuming. Collaborative divorce is generally a far faster and more efficient process. There are both emotional and legal benefits to resolving a divorce on a reasonable timeline.  
Lower Expenses

Related to the faster and more efficient process, collaborative divorce is often less expensive for married couples. When divorcing couples are in an environment where they can reach a relatively effective, low conflict resolution to their most pressing issues, they can save a considerable amount of money on legal fees and costs. 
Ability to Customize Your Settlement

Finally, collaborative divorce is a fundamentally flexible process. Any family law professional knows that one-size-fits-all solutions do not work all that well in divorce cases — especially for parents of young children. Through the Florida collaborative divorce process, you will retain wide latitude to customize your settlement. Further, if you start a collaborative divorce and, for whatever reason, it just is not working out for you, you retain the right to withdraw from the process. Parties still have the right to litigate their case.
Speak to a Collaborative Divorce Attorney in Clearwater, FL
At the Law Office of Gale H. Moore P.A., our Clearwater collaborative divorce attorney has extensive experience representing clients in collaborative divorce proceedings. To set up a fully confidential consultation with an experienced divorce lawyer, call us now at 727-584-2528. With an office in Largo, we handle collaborative divorce cases in Clearwater and throughout the region.
https://www.galehmoore.com/florida-collaborative-divorce-the-participation-agreement/