Child Support and Wage Garnishment in Florida: An Overview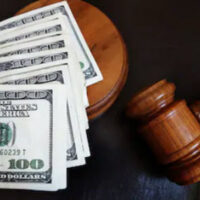 For parents going through a divorce, child support can be one of the most contentious and complicated issues. In Florida, child support can be handled through a voluntary agreement or through a state agency. As explained by the Florida Department of Revenue, the Child Support Program will automatically send a withholding notice to the non-custodial parent's employer.
When this is done, the funds can then be taken directly out of the non-custodial parent's paycheck and then re-routed to the parent who is owed child support. Below, our Clearwater child support enforcement lawyer provides a more comprehensive overview of Florida's child support wage garnishment laws.
Florida Law: Child Support Garnishment 
Under Florida law (Florida Statutes § 61.12), a parent has the right to seek a wage garnishment or another type of attachment to collect on unpaid child support. One of the most effective collection tools available, a garnishment is a legal process whereby funds are taken directly from a third party to cover a debt. Generally, in child support cases, that third party is the non-custodial parent's employer. Here is how the child support wage garnishment process works in Florida:
A child support collection order will be served on an employer;
An employer will deduct wages from the non-custodial parent's pay in accordance with the terms of the order; and
The funds will be sent to the Florida State Disbursement Unit and re-routed to the custodial parent.
Understanding the Limits on Child Support Garnishment in Florida
Florida uses a standardized formula for determining child support obligations. For a number of different reasons, deviation from the state guidelines may be necessary. In some cases, a wage garnishment may be needed to collect back due child support. Under state and federal law, there are strict limits on how much can be taken out of a person's check as part of a wage garnishment.
For most creditors, the maximum that can be garnished is 25 percent of a person's paycheck. For lower income earners, the maximum limit is even lower than that. However, child support is not like most other financial debts. In Florida, up to 50 percent of a person's disposable income can be garnished to cover child support. That percentage can rise up to 60 percent of the individual is not supporting a spouse or another child. Finally, an additional 5 percent can be garnished when a parent owes more than 12 weeks of past due child support. 
Call Clearwater, FL Child Support Enforcement Attorney Today
At the Law Office of Gale H. Moore P.A., our Florida child support enforcement lawyer is an experienced, diligent advocate for parents. If you have any questions or concerns about child support and wage garnishments, we will be happy to get you answers. To request a confidential review of your case, please contact our family law team right away. With an office in Largo, we represent parents in Clearwater, Indian Rocks Beach, Palm Harbor, Dunedin, and Seminole.
Resource:
floridarevenue.com/childsupport/compliance/Pages/income_withholding.aspx
https://www.galehmoore.com/federal-government-stimulus-payments-will-be-offset-for-past-due-child-support/