Federal Government: Stimulus Payments Will Be Offset for Past Due Child Support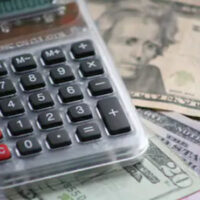 The Coronavirus Aid, Relief, and. Economic Security Act (CARES Act) is an economic relief legislation designed to help individuals, families, and businesses through the COVID-19 pandemic. One provision of the bill provides direct financial support to many people in the form of economic impact payments—or as they are better known, stimulus payments.
The federal government has now released official guidance confirming that these payments will be offset in order to cover delinquent child support. Here, our Clearwater child support attorney answers four common questions about economic impact payments and past due child support obligations.
Stimulus Payments and Child Support: Frequently Asked Questions (FAQs) 
How are Stimulus Payments Calculated? 
The CARES Act provides $1,200 for eligible individuals, $2,400 of eligible married couples, and an additional $500 to parents who have qualifying children. These payments are subject to 'phase outs' at certain income levels. For example, individuals with $75,000 or less in adjusted gross income (AGI) will receive the full $1,200 and that payment will be fully phased out for individuals who have an AGI above $99,000. 
I Owe Past Due Child Support; Will My Stimulus Payment Be Offset? 
If you owe child support, your economic impact payment can be offset. The federal government has stated that the Bureau of the Fiscal Service will send an official notice to any parent who has had their stimulus payment reduced or intercepted to cover past due child support.
To be clear, delinquent child support is an exception: Stimulus payments are not being offset for other debts, including unpaid taxes or defaulted student loans.  
Will the Custodial Parent Receive the Money? 
Yes. Any stimulus payment intercepted to cover delinquent child support will be re-routed to the custodial parent. If you are owed back due child support and your former partner was eligible for a stimulus check, you should, eventually, receive that money. The government is not simply keeping the funds. Instead, it will be sent to the child support collecting office in the appropriate state. That agency is responsible for getting the stimulus money to the right person. 
How Long Will It Take Before a Custodial Parent Receives the Intercepted Payment? 
It depends. Though, custodial parents should probably expect child support-related stimulus payments to take a month, not weeks, to arrive. If you are eligible for a stimulus check on your own, you will almost certainly receive your own payment before you get access to the intercepted payment.
Call Our Florida Child Support Lawyer For Immediate Help
At the Law Office of Gale H. Moore P.A., our Florida family lawyer is an experienced, solutions-driven advocate for parents and families. If you have questions about delinquent child support, we have the answers. To arrange a completely confidential initial consultation, please do not hesitate to contact us today. We handle delinquent child support cases throughout the entire region, including in Clearwater, Largo, Feather Sound, Indian Rocks Beach, Belleair, and Highpoint.
Resource:
congress.gov/bill/116th-congress/senate-bill/3548/text?q=product+update
https://www.galehmoore.com/florida-child-support-what-is-imputed-income/