An Overview of Florida's Protective Order Laws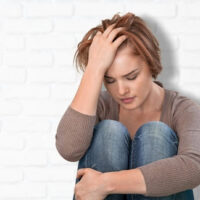 A protective order is a type of restraining order. Under Florida law (Florida Statutes § 741.30), victims of domestic abuse have the legal right to obtain a restraining order against the perpetrator. That being said, navigating Florida's domestic violence protection laws can be challenging and confusing. Here, our Clearwater domestic violence lawyers provide a basic overview of Florida's protective order laws.
Domestic Violence Protective Order in Florida 
Florida defines the term 'domestic violence' in a relatively broad manner. It includes physical abuse, sexual abuse, stalking, severe emotional abuse, and actionable threats of violence. Under the state's domestic violence law, you can obtain a domestic violence protective order against:
A spouse;
A former spouse;
A relative;
Current or former household member; and
A person with whom you share a child.

Repeat, Dating, and Sexual Violence Protective Orders 
As you may have noticed, Florida's domestic violence protective order law contains some gaps. There are certain people who may have committed an offense that is akin to domestic violence that technically may not fall under the law. Fortunately, the law provides protection beyond the traditional domestic violence statute. You can also obtain a protective order against:
Anyone who has committed repeated acts of violence against you or your family member. There must be at least two total acts of violence, and one of them must have occurred within the last 180 days.
Anyone who has committed an act of sexual violence. If you were the victim of sexual assault or any other sex-based crime, you can obtain a protective order against the offender.
Anyone who has committed an act of violence or abuse in a dating relationship. If you were engaged in a dating-like relationship with a person who abused you or stalked you, a protective order is an option—even if you were never married and never lived together.

Temporary Ex Parte Orders are Valid for 15 Days 
In most cases, a protective order is initially entered on a temporary basis. In Florida, victims of abuse can obtain a temporary ex parte order of protection. This type of order, which can be put into place on an emergency basis and based largely on allegations alone, is only valid for up to 15 days. 
Final Protective Orders are Valid for a Set Period of Time—and Can Be Extended 
After getting a temporary order, you will have the opportunity to file for a final protective order. In Florida, protective orders are valid for a set period of time. Though, they can be renewed and extended many times. After the duration of the protective order has expired, it can be renewed if the underlying threat or potential threat remains. 
Call Our Clearwater, FL Domestic Violence Lawyer Today
At the Law Office of Gale H. Moore P.A., our Florida domestic violence lawyer is a compassionate, attentive, advocate for clients. If you have questions about protective orders, we can help. To arrange a fully confidential family law consultation, please call us today. We serve communities throughout the region, including in Clearwater, Largo, St. Petersburg. Dunedin, and Palm Harbor.
https://www.galehmoore.com/what-is-a-domestic-violence-restraining-order/