What is a Domestic Violence Restraining Order?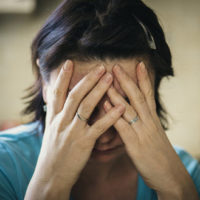 Unfortunately, domestic violence remains a serious problem in the United States. According to the Florida Coalition Against Domestic Violence (FCADV), more than 100,000 incidents of domestic abuse were reported in the state in 2016. Approximately 60 percent of these cases eventually led to arrests.
Victims of domestic violence have access to legal options that can be used to obtain immediate protection. Most notably, a victim can seek a restraining order against the alleged offender. In Florida, this type of restraining order is often referred to as a domestic violence injunction or as a protective order.
Florida Law: What is Domestic 'Abuse'? 
In Florida, victims of domestic abuse have the right to seek a domestic violence injunction. To obtain this type of protective order, it is strongly recommended that you seek guidance from an experienced Clearwater domestic violence attorney. A person can make a claim for a protective order based on:
Physical violence;
Sexual violence;
False imprisonment;
Stalking;
Trespassing;
Serious emotional abuse; and
Actionable threats.

What Does a Restraining Order Actually Do? 
The purpose of a domestic violence protective order is to prevent the recurrence of abuse. How exactly this order will work in practice depends largely on the underlying circumstances of the case at hand. In some cases, a domestic violence restraining order will simply require the alleged perpetrator to stay away from the victim. In other cases, a domestic violence protective order may require the offender to move out of their current home while the report is under review. In addition, this type of restraining order can have an impact on child custody and child visitation rights. A proper domestic violence restraining order must be carefully crafted to fit each individual situation. 
What to Do to Get a Domestic Violence Restraining Order? 
Victims of domestic abuse must fill out and submit Florida's Petition for Injunction for Protection Against Domestic Violence form. As domestic violence is, by definition, an emergency situation, these cases should receive quick attention from the legal system. It should be made clear: this petition is for a temporary restraining order.
Offenders are not notified that a temporary order is being sought, and this type of protective order can be granted before the offender is aware that the victim is seeking help. The alleged offender will be notified once this temporary order is officially in place. Soon after, a full hearing will be held on the case.
Can You Challenge an Unfair Restraining Order?  
Yes. If you are subject to a domestic violence injunction because false allegations were raised against you, it is imperative that you challenge the order. You need to take immediate action to protect your family law rights.
Get Help From Our Clearwater Domestic Violence Lawyer Today
At the Law Office of Gale H. Moore P.A., we have experience handling all sides of domestic abuse cases. Gale Moore is a former criminal law attorney who is uniquely qualified to handle domestic violence issues. To get confidential legal guidance, please do not hesitate to call our Largo, FL law office today at 727-584-2528.
Resources:
flcourts.org/core/fileparse.php/293/urlt/980a.pdf
fcadv.org/resources/floridas-domestic-violence-statistics