You Can Protect Your Privacy With Collaborative Divorce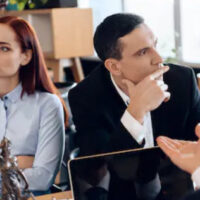 Ending a marriage is difficult enough on its own. There are many complex issues that you need to address and resolve. The last thing you need to worry about is a bunch of prying eyes going through your sensitive personal information. The good news is that Florida has some legal tools available that you can use to help protect your privacy.
Collaborative divorce offers a number of different benefits. One of the primary advantages is the ability to protect your privacy and keep your divorce out of the public eye. Here, our Clearwater collaborative divorce attorney explains how Florida's collaborative law process can help you protect your privacy.
Collaborative Divorce Keeps Most Details Out of the Public Record  
To some degree, a divorce is part of the public record. If you go to trial, then many sensitive personal details become public information. However, with the collaborative divorce process, most of the facts—including the financial terms of a property distribution settlement—can be kept out of the public record. With assistance from an experienced Florida divorce lawyer, you and your partner can use the collaborative law process to reach a settlement that minimizes the amount of information exposed to the public. 
Collaborative Law Communications are Strictly Protected
In crafting the collaborative law process, lawmakers wanted to create an environment where divorcing couples could truly work together to find a mutually agreeable solution. To help facilitate settlements, divorcing couples must be able to talk openly and honestly with each other—without fear that what they say will be used against them. For these reasons, collaborative law communications are strictly protected. Under Florida Statutes § 61.56, the term collaborative law communication is defined as all written and verbal communication that:
Occurs after a collaborative law participation agreement has been signed and before the collaborative law process has concluded; and
Was made while participating in the collaborative law process.
Not only is there no public record of what you and your spouse talk about behind the closed doors of the collaborative law process, but the discussions are not admissible in court should any type of legal action be necessary. In effect, this means that the parties are able to have the frank discussions that they need to reach the best possible solution.
Note: Florida's collaborative law confidentiality protections are so strong that they extend to each party's lawyer. If you or your spouse decides to withdraw from the collaborative law process, then your collaborative divorce lawyer must also withdraw representation. 
Call Our Florida Collaborative Divorce Attorney Today
At the Law Office of Gale H. Moore P.A., our Florida collaborative divorce lawyer represents clients with care, sensitivity, and compassion. If you have any questions or concerns about the collaborative law process, we are here to help. Contact us today for a strictly private case evaluation. With an office location in Largo, we offer collaborative divorce services throughout the entire region, including in Clearwater, Dunedin, Palm Harbor, Tarpon Springs, and Pinellas Park.