When Will a Court in Florida Order Supervised Visitation (Time-Sharing)?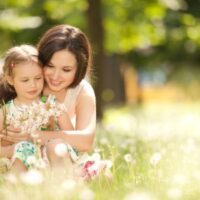 A parent's relationship with their child is important. A parent without primary legal or physical custody will still often have visitation rights. In Florida, the term "visitation" falls under "child time-sharing." In some limited cases, a court may require supervision for parental rights. This occurs when supervised visitation is deemed necessary to protect the child's health, safety, and well-being. Within this article, our Clearwater child custody attorney provides a detailed overview of supervised visitation in Florida.
 Background: Best Interests of the Child Take Priority in Florida
Under Florida law (Florida Statutes § 61.13), the best interests of the child are always the priority in all matters related to parental rights. Courts have a legal responsibility to prioritize the well-being of the child when considering parenting plans and time-sharing schedules, including visitation.
State Policy Presumes it is Best for Child to Have a Relationship With Both Parents
 In line with prioritizing the child's best interests, Florida's state policy inherently believes that, whenever feasible, children will benefit from maintaining a positive and ongoing relationship with both parents. There is an inherent presumption that having both parents actively involved in a child's life is typically in the child's best interests—unless proven otherwise.
 What is Supervised Visitation (Supervised Time-Sharing)? 
Supervised visitation—also referred to as supervised time-sharing—refers to a structured contact setup between a non-custodial parent and their child. In many cases, supervised visitation is overseen by a neutral third party. It could be a grandparent or even a licensed professional. Though, in some cases, supervised visitation could actually be supervised by the co-parent. The supervisor can be someone mutually agreed upon by both parties or assigned by the court.
 Most Common Reasons Why Supervised Visitation Would Be Required 
Whether or not supervised visitation will be required depends on the specific circumstances of the case in Florida. Here are some of the most notable reasons why a non-custodial parent could be required to submit to supervised visitation:
History of Abuse: Whether it is physical, emotional, or sexual abuse, courts may order supervised visits to safeguard the child.
Substance Abuse: Parents with a history of drug or alcohol addiction might be required to have supervised visits until they can prove their sobriety.
Mental Health Concerns: A parent's untreated mental health disorder which may pose a threat to the child can lead to supervised visits.
Previously Absent Parent: If a parent has been absent for a significant time and is now re-entering the child's life, the court might want the reintroduction to be gradual and monitored.
Set Up a Confidential Case Review With a Top Clearwater Child Custody Lawyer Today
At the Law Office of Gale H. Moore P.A., our Clearwater child custody attorney is a compassionate, solutions-driven advocate for parents. If you have any questions about supervised visitation, we are here as a legal resource. Contact us now to arrange your strictly private, no strings attached initial case review. From our Largo office, we represent parents throughout Pinellas County.
Source:
leg.state.fl.us/statutes/index.cfm?App_mode=Display_Statute&URL=0000-0099/0061/Sections/0061.13.html