What Should I Do If I Was Falsely Accused Of Domestic Violence In Florida?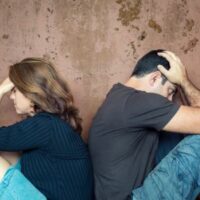 Domestic violence is a very serious matter. A false allegation could cost you your reputation, family law rights, and even your freedom. If you were falsely accused of intimate partner abuse, you need to know how to protect yourself. Here, our Clearwater domestic violence attorney discusses three important steps you should take if you were falsely accused of abuse.
Step #1: Avoid Direct Confrontations of the Accuser
As a starting point, you should avoid any direct confrontation of the accuser—either over the phone, by text message, at their home, or in their place of work. This is especially important if a temporary protective order has been put in place. In Florida, a judge can put a temporary injunction—often referred to as either a restraining order or protective order—in place based on accusations alone. A person who knowingly violates a restraining order may be subject to an immediate arrest.
While it is normal to be frustrated, confused, and even angry after being falsely accused of domestic abuse, it is crucial to keep in mind that it is a legal matter once any formal allegations have been filed with police or in a family law court. You should deal with the issue through the proper channels, with guidance from an experienced Florida domestic violence lawyer.
Step #2: Save Any Relevant Information or Evidence 
Depending on the specific circumstances of your case, you may have access to information or evidence that helps to exonerate against false domestic violence allegations. Make sure you save and carefully organize all relevant information. It could be text messages, emails, a voicemail, or third party witness statements. It is also a good idea to write down your version of events, including what happened, what did not happen, and where you were at all times. 
Step #3: Present Your Case at a Protective Order Hearing 
Florida has strong laws in place to protect victims of spousal abuse or intimate partner violence. As noted previously, a person can generally obtain a temporary restraining order based on allegations only. However, anyone accused of misconduct has a right to defend themselves at a protective order hearing. It is imperative that you are prepared to present your case at the full hearing.
Typically, the date for the full hearing is set by the judge at the same time that they put a temporary protective order in place. While there are some exceptions for "good cause", a full hearing will usually occur within 15 days of the date the temporary order took effect. An experienced Clearwater domestic violence attorney will represent you at a hearing.
Call a Domestic Violence Attorney in Florida for Help
At the Law Office of Gale H. Moore P.A., our Clearwater family lawyer is an attentive, experienced representative for clients. Contact us today to set up your confidential initial case evaluation. From our conveniently located law office in Largo, our firm serves clients including in Pinellas County, Hillsborough County, Pasco County, and beyond.