What Parents Should Know About the Changes to Florida's Paternity Laws (More Protections for Unwed Fathers)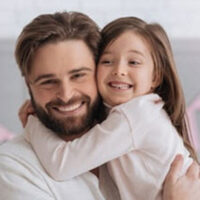 As reported by Florida Politics, Governor Ron DeSantis signed House Bill 775 (HB 775) into law earlier this year. The legislation—which reforms Florida Statute 742—has major implications for the determination of parentage (paternity) cases. HB 775 officially took effect in the state on July 1st, 2023—meaning it is now active law. Here, our Clearwater paternity attorney provides a comprehensive overview of what parents need to know about the new paternity laws in Florida.
Background: Previous Law Presumed Mothers as Natural Guardian (Unwed Parents) 
Under the former Florida law, an unwed mother was presumed to be the natural guardian of a child. Even when an unwed father established paternity for a child, he would not necessarily get automatic equal parental rights. Instead, he would often have to take the case to court to get parental rights equal to that of the mother. In some cases, unwed fathers would have full child support obligations with relatively limited parental rights.
The Reform: Equalization of Rights Between Mother and Father with Paternity
 Florida lawmakers have enacted House Bill 775. It is a piece of legislation that signals a major shift in how the state views parental rights. As of July 1st, 2023, both parents are now granted equal rights upon establishment of paternity. In other words, once legal paternity is established—no matter how it is established—an unwed father has the same statutorily protected parental rights as the mother, unless a court specifically rules otherwise in a custody/visitation case.
Three Key Things that HB 775 Means for Paternity Case in Florida 
How is HB 775 going to impact paternity cases in Florida? Here are three key issues that unwed parents should be prepared to consider and address:
Paternity Confers Full and Equal Parental Rights: First and foremost, the new law establishes that paternity comes with full and equal parental rights. Unless a court rules otherwise, unwed fathers have an equal say in decisions related to the child's upbringing, education, healthcare, and overall welfare.
Both Parents Required to Financially Support Child in These Cases: Under the reformed law, both parents are required to contribute financially to the child's upbringing. Either parent may be required to pay child support to the other.
Parents Should Be Prepared to Work Out Custody/Visitation (Parenting Plan): In a dispute, child custody and child visitation rights are always determined on a case-by-case basis. Shared parenting is presumed best in Florida, but it is not guaranteed. Given that unwed fathers will now have statutorily presumed equal rights, separated parents should be ready to negotiate and work towards a detailed, effective parenting plan. 
Set Up a Confidential Case Review With a Florida Paternity Attorney
At the Law Office of Gale H. Moore P.A., we have extensive experience representing both mothers and fathers in paternity disputes. Need more information about a paternity case? We can help. Contact us today to set up a fully confidential initial family law consultation. Our family law firm takes on paternity matters in Clearwater, Pinellas County, and throughout the wider region.
Source:
floridapolitics.com/archives/617453-new-law-makes-it-easier-for-unwed-florida-fathers-to-gain-custody-rights/