What Is The Process For Modifying A Parenting Plan In Florida?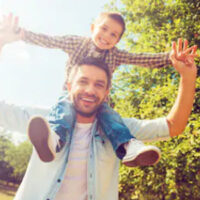 A parenting plan governs how divorced or otherwise separated parents will split the rights and duties in regards to raising their children. You may be wondering: Can you modify a parenting plan? In Florida, the answer is "yes"—but there are certain standards that must apply. In this article, our Clearwater child custody attorney provides a comprehensive overview of the most important things you should know about the process for modifying a parenting plan in Florida.
A Parenting Plan Can Be Modified to Account for Material Changes in Circumstances 
As a starting point, it is important to emphasize that a parenting plan in Florida can be modified to account for a material and substantial change in circumstances. Florida law recognizes that parenting plans must be "living" documents. That is to say that as long as a child is covered by a parenting plan, it is always possible that life's circumstances will change. A parenting plan must be flexible enough to change along with it.
 The Two Paths of Parenting Plan Modification Cases (Know the Process) 
The process for modifying a parenting plan in Florida varies based on one key factor: Whether the parents agree on the proposed change. Here is a more detailed explanation of what to know:
Parents Agree: Florida courts give parents wide discretion to modify the terms of a parenting plan—assuming that they can agree. When parents agree on the change, they can simply get a new agreement drafted by a lawyer, sign it, and have it filed with the current. Doing so provides some important protection should a dispute arise in the future.
Parents Do Not Agree: If the parents do not agree, then modifying a parenting plan is more complicated. The parent seeking the modification could get it approved over their co-parent's objections—but they will need to petition the court. In doing so, prove that there has been a substantial change in circumstances and that their proposed modification is in the best interests of their child. 
A Revised Parenting Plan Must Meet the Requirements of Florida Law 
A revised parenting plan still needs to meet the requirements set forth by state law (Florida Statutes § 61.13(2)(b)). Among other things, a parenting plan in Florida should address the following:
The daily responsibilities of each parent (described with sufficient detail):
A workable and reasonably clear time-sharing schedule;
Designation of parental responsibility for medical and educational decision; and
A description of the process for how parents will communicate with each other.
Florida is what is known as a "best interests of the child" state. Any dispute over custody, visitation, or the terms of a parenting plan will be resolved by looking to what is best for the child(ren).
Get Help From Our Clearwater, FL Parenting Plan Attorneys Today
At the Law Office of Gale H. Moore P.A., our Clearwater child custody lawyer has extensive experience helping people with parenting plans. If you have any questions about modifying a parenting plan, we can help. Contact us today for a completely confidential case review. We help people with child custody and parenting plan matters in Clearwater and throughout Pinellas County.