What is 'Dissipation of Assets' and How Does it Affect a Divorce in Florida?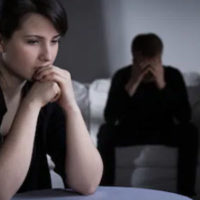 In Florida, a divorcing couple's marital assets must be divided in an equitable manner. Equitable is not always equal. What constitutes a 'fair' distribution of property will depend entirely on the specific circumstances of marriage.
If one spouse 'dissipated' assets — meaning they wasted, abused, or improperly depleted assets — a Florida court has the authority to adjust the property distribution in order to account for their misconduct.
Here, our skilled Clearwater property division attorney explains the most important things that you need to know about dissipation of assets and divorce in Florida. If you believe that your spouse dissipated assets, please contact our law firm right away.
Dissipation of Assets: Understanding the Basics 
Dissipation of assets is defined as the unreasonable, unjustified waste or abuse of marital property. In practice, dissipation of assets can come in a wide range of different forms. Some notable examples include:
The giving of extravagant gifts;
Excessive personal spending;
Reckless borrowing;
Racking up credit card debt;
Gambling; and
Fraudulent conveyances to third parties.
In some cases, dissipation of assets is clear and obvious. For example, if a spouse withdraws a large amount of money from a joint bank account and then goes on a gambling spree while the divorce is still making its way through the legal process, there is little question that dissipation has occurred. However, in other cases, dissipation of marital property may be disguised.
Florida Law: Dissipation of Assets is a Factor in Property Division  
Under Florida law (Florida Statutes § 61.075 (1)(i)), family law courts have the legal power to review the dissipation of assets when dividing property. If a spouse intentionally dissipates, wastes, depletes, or destroys marital assets, then that can and should be reflected in the property distribution.
Though, notably, Florida puts a strict statute of limitations on dissipation of marital asset claims. To be considered by a court, the alleged dissipation of assets must have occurred within two years of the date that the divorce petition was filed or after the filing of the divorce petition.
As was mentioned, dissipation of assets cases are complicated. There are often disputes whether or not dissipation occurred at all. If you believe that your former partner abused or wasted your marital assets or if your former partner is accusing you of dissipating marital property, it is imperative that you speak to an experienced Florida divorce lawyer right away. Your lawyer will protect your financial interests.
Get Help From Our Clearwater, FL Family Law Attorney Now
At the Law Office of Gale H. Moore P.A., our Florida divorce attorney is a compassionate and effective advocate for our clients. If you suffered financial losses as a result of your former partner's dissipation of assets, we are here to help.
To arrange a confidential family law consultation, please contact us today. Our law firm serves clients in Clearwater and throughout the surrounding region, including in St. Petersburg, Largo, Seminole, Pinellas Park, and Oldsmar.