What Is Bridge-The-Gap Alimony In Florida?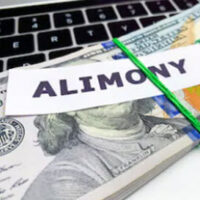 Alimony (spousal support) is a payment made from one spouse to the other spouse during or after a divorce. Spousal support is not guaranteed in Florida. Indeed, alimony is actually only awarded in a minority of divorce proceedings. In general, alimony is only awarded from a financially-advantaged spouse to the spouse in a less favorable financial position.
Florida has multiple different types of alimony. Bridge-the-gap alimony is one of several types of alimony that may be granted in our state. It is a short-term, transitional form of alimony. Within this article, our Clearwater spousal support lawyer highlights the key things that you should understand about bridge-the-gap alimony in Florida.
Florida Law: There are Several Different Types of Spousal Support
Under Florida law (Florida Statutes § 61.08), there are a few distinct types of alimony. Depending on the specific circumstances of the divorce, you or your spouse may be entitled to receive or ordered to pay any of the following types of support:
Bridge-the-gap alimony;
Rehabilitative alimony;
Durational alimony; and/or
Permanent alimony.
Understanding the Basics Of Bridge-The-Gap Alimony 
Bridge-the-gap alimony is a unique type of short-term, transitional spousal support. Florida courts primarily award bridge-the-gap alimony to assist the financially disadvantaged spouse in their transition from being in the marriage to being single. In Florida, any award for bridge-the-gap alimony must meet the following two basic criteria:
The award of bridge-the-gap alimony must be for a legitimate and identifiable short-term financial need; and
The award of bridge-the-gap alimony is strictly limited to two years.
It is possible for bridge-the-gap alimony to be granted after short-term divorces in Florida—when other forms of spousal support may not be available. The key thing to remember is that bridge-the-gap alimony can only be awarded to a spouse who has made and/or is making a good faith effort to transition themselves to single life but needs financial assistance with the transition.
 Alimony is Always Awarded On a Case-By-Case Basis in Florida
 Whether or not bridge-the-gap alimony will be granted depends on a wide range of different situation-specific factors. Along the same lines, the amount of bridge-the-gap alimony will vary based on the underlying financial position of the parties. Personalized legal guidance and support is a must. If you are preparing for a divorce and you believe that you may be entitled to receive or required to pay bridge-the-gap alimony, our Florida family law attorneys can help protect your rights and interests.
 Set Up a Confidential Consultation With an Alimony Lawyer in Pinellas County, FL
At the Law Office of Gale H. Moore P.A., our Florida divorce attorney has the skills and experience to handle the full spectrum of alimony cases. If you have any questions about bridge-the-gap alimony, our team can help. Contact our family law firm today to set up your confidential initial appointment with a lawyer. We serve communities throughout Pinellas County, including Clearwater, Largo. St. Petersburg, Palm Harbor, Dunedin, East Lake, Tarpon Springs, and Safety Harbor.
Source:
leg.state.fl.us/statutes/index.cfm?App_mode=Display_Statute&URL=0000-0099/0061/Sections/0061.08.html