What Impact Does Adultery Have On Spousal Support (Alimony) In Florida?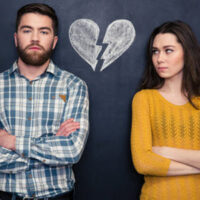 An academic study from the American Psychological Association (APA) found that adultery is an issue in up to 40 percent of divorces. It can be both a cause and an effect of marital breakdown.
For the most part, the divorce process in Florida is forward-looking. The law focuses on practical and logistical issues such as property division and child custody/visitation.
However, adultery can be an issue in a divorce—particularly for alimony. Here, our Clearwater spousal support lawyer explains the key things to know about how adultery and alimony in Florida
Background: Alimony Not Guaranteed in Florida, Awarded on a Case-By-Case Basis 
Spousal support—also called alimony and spousal maintenance—is payment(s) made from one spouse to the other during and/or after a divorce. It is important to emphasize that alimony is not guaranteed under the law in Florida. No spouse has an automatic right to get alimony. There are actually four different types of alimony in our state—bridge-the-gap, rehabilitative, durational, and permanent—and they are all awarded (or denied) on a case-by-case basis. Many factors can be considered—from the length of the marriage to the financial circumstances of each party.
 Florida Law: Adultery By Either Spouse Can Be Considered 
State law is clear: Under Florida Statutes § 61.08, a court "may consider the adultery of either spouse and the circumstances thereof in determining the amount of alimony, if any, to be awarded." In other words, infidelity by either spouse—either the potential payor or potential recipient—can have an effect on alimony.
 The Florida Alimony Statute Allows for Consideration, Does Not Make Hard Rules 
With adultery and alimony, there are no hard and fast statutory rules in Florida. Courts are permitted to consider adultery by either spouse. As a general rule, they will consider allegations of adultery (and other factors) when adjudicating an alimony dispute. However, even when this occurs, it is important to remember that adultery is one factor among several important factors. Here is what this means for an alimony dispute:
Adultery By Recipient: That a spouse who is seeking alimony committed an act of adultery can be used against them in court. However, they will not be automatically denied alimony by law.
Adultery By Obligor: That a spouse who may be required to pay alimony committed an act of adultery can be used against them in court. However, they will not be automatically required to pay alimony by law.
Adultery is a statutory factor when determining alimony in Florida. Still, these are case-by-case issues. The totality of the circumstances always matters.
 Speak to Our Clearwater, FL Spousal Support Attorney Today
At the Law Office of Gale H. Moore P.A., our Clearwater divorce lawyer has the knowledge and experience to handle all types of spousal support cases. If you have any questions about adultery and alimony, we are here to help. Call us now or send us a message today to set up your confidential, no commitment consultation. With an office in Largo, we provide family & divorce representation in Clearwater and throughout Pinellas County.
Source:
apa.org/pubs/journals/features/cfp-0000012.pdf