Understanding The Role Of An Attorney In The Collaborative Divorce Process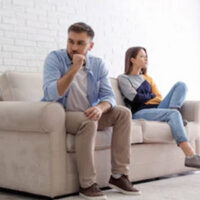 Most divorcing couples are interested in finding a timely, low-conflict, and cost effective way to end their marriage. Of course, that can be easier said than done in many cases. Florida's collaborative law process exists to help give divorcing couples a structure to end their marriage in an amicable manner. At the Law Office of Gale H. Moore P.A., our law firm can represent you in collaborative divorce proceedings. Here, we explain the key things to know about the role of a Clearwater collaborative divorce attorney.
What is Collaborative Divorce? 
Collaborative divorce is an approach to divorce where both spouses and their legal counsel are put "on the same team." They enter a confidential, formalized legal process where they work with professionals to work together to resolve disagreements regarding property division, child custody, and any other issue related to their marriage. Collaborative divorce is fully voluntary. The parties may exit the process at any point if they feel that it is not working for them. 
A Collaborative Divorce Lawyer Serves a Specialized Role
Under Florida law (Florida Statutes § 61.56), a collaborative divorce lawyer is simply "an attorney who represents a party in a collaborative law process." Collaborative divorce lawyers play a unique role in the process and are required to follow certain professional rules. As noted above, the collaborative law process tries to put everyone on the same team as much as possible.
While each spouse has their own personal collaborative divorce lawyer, the process is not meant to be adversarial. Instead, your collaborative divorce lawyer is focused on helping you navigate the collaborative law process itself—ensuring that you are under your rights and that you are in the best position to work towards a mutually agreeable solution.
Your Collaborative Divorce Lawyer Must Withdraw If You Exit the Process 
Your collaborative divorce attorney will never prepare for divorce litigation. While you have the right to leave the collaborative law process without reaching a settlement, your collaborative divorce attorney cannot represent you in court. Under Florida law, a collaborative divorce lawyer must withdraw representation if you exit the collaborative process.
In other words, your collaborative divorce lawyer will only represent you in the collaborative law process. The same is true for the collaborative law attorney retained by your spouse. This type of system helps to ensure that all parties involved in collaborative law negotiations are on the same page and working towards a solution. Neither attorney can be involved in any litigation in the future should a settlement remain out of reach. 
Call Our Florida Collaborative Divorce Attorney for More Information
At the Law Office of Gale H. Moore P.A., our Clearwater, FL divorce lawyer has the skills, knowledge, and legal expertise to represent you in collaborative law proceedings.  If you have any questions about Florida's collaborative divorce process, we are here to help. Call us now or contact us online to schedule a strictly confidential initial consultation. We provide collaborative divorce services throughout the region, including in Pinellas County, Pasco County, and Hillsborough County.
Resource:
leg.state.fl.us/statutes/index.cfm?App_mode=Display_Statute&URL=0000-0099/0061/Sections/0061.56.html