The Dos And Don'ts Of High Net Worth Divorce In Florida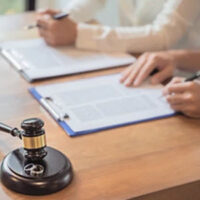 For high income and high asset couples, going through a divorce can be especially challenging. High net worth couples are more likely to end up locked in a difficult, protracted dispute when ending a marriage. Of course, that does not necessarily have to be the case. In this blog post, our Clearwater high asset divorce lawyer highlights the dos and don'ts of for high asset couples preparing for a marital separation in Florida.
DO Take a Comprehensive Inventory of Your Assets 
Florida is an equitable distribution divorce state. Under Florida Statutes § 61.075, a married couple's property, assets, and debts will be split "equitably" by the court. The law states that family law courts should "begin with the premise that the distribution should be equal", but they may approve an unequal distribution if deemed more fair.
For high net worth couples, dividing property and assets can be especially complicated. To prepare yourself for property distribution, you should take a comprehensive inventory of your personal assets and your marital assets. You need to know exactly what you own. 
DO Seek Professional Representation 
One of the best steps you can take to protect your rights is to consult with a skilled attorney as early as possible in the divorce. A Florida family lawyer with experience handling high net worth divorce cases will protect your financial interests and help you find the best solution. 
DON'T Intentionally Conceal Your Property or Assets 
Under Florida law, parties to a divorce are required to make comprehensive financial disclosures to each other. If you intentionally or negligently conceal property or assets, you may face serious sanctions. It could even be used against you as justification to award your former partner a greater share of the marital property.  
DON'T Split Retirement Assets Without a QDRO 
Many high net worth couples have significant savings in retirement accounts. You should not make an early withdrawal from a tax-advantaged retirement account as part of your divorce settlement. A lawyer can help you obtain a Qualified Domestic Relations Order (QDRO) to divide retirement savings without facing any early surrender fees or other tax penalties. 
DON'T Assume that Litigation is the Only Way Forward 
Divorce litigation can be time-consuming, costly, and emotionally draining. Even if you and your spouse are locked in a fierce dispute, you should not assume that litigation is the only available solution. In high net worth divorce cases, it is always worth considering collaborative divorce, mediation, or negotiation to try to reach a fair and amicable settlement.
Schedule a Confidential Divorce Consultation Today
At the Law Office of Gale H. Moore P.A., our Florida divorce lawyer has the specialized legal and financial experience to protect your rights. If you have any questions about high asset divorce, we can help. Give us a call now or send us a message online to arrange your fully private initial consultation. We provide family & divorce services in Largo and throughout the region, including in Clearwater, Seminole, Dunedin, Palm Harbor, St. Petersburg, St. Pete Beach, and Madeira Beach.
Resource:
leg.state.fl.us/statutes/index.cfm?App_mode=Display_Statute&URL=0000-0099/0061/Sections/0061.075.html