Six Tips To Prepare You For The Divorce Talk With Your Children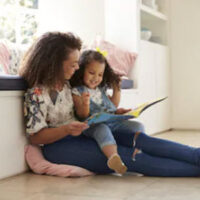 Divorce and separation are part of life for many people. The Pew Research Center cites data showing that only half of American children live with both of their parents. For the parents, a divorce or separation can be stressful and overwhelming. One of the most challenging aspects can be breaking the news to your kids. Preparation is key. Here, our Clearwater family law lawyer highlights six tips to help you prepare for the divorce talk with your children.
De-Emphasize Conflict 
It is crucial to remember that the divorce talk with your children should not be focused on assigning blame or pointing fingers. Instead, it should always be focused on the well-being and future of your children. Be sure to approach the conversation with a calm and composed demeanor, and avoid any language or actions that may escalate the situation. 
Write Things Down 
Before having the divorce talk with your children, it can be helpful to write down what you want to say. Doing so will not only help you organize your thoughts, but it will also give you a reference point to refer back to during the conversation. Additionally, it can also be helpful to have a plan in place for how to address any potential issues that your kids might raise. 
Prepare to Do It Together (If Possible)
When feasible, it is best to have the divorce talk with your children together with your spouse. This shows unity and that both parents are still involved in the children's lives. Of course, this is not possible or advisable in every situation. In some high-conflict divorces/separations, it may be better for parents to have separation conversations. 
Personalize It (Age, Maturity Level, Personality, etc) 
Every child is different and therefore it is important to tailor the conversation to their individual needs. Take into consideration their age, maturity level, and personality when preparing for the conversation. For example, a younger child may need a more simple explanation, while an older child may want more details. 
Focus on Creating Stability and Planning for the Future 
One of the most important things to convey to your children during the divorce talk is that their stability and future are important to you. Indeed, stability is one of the keys to helping a child get through the divorce or separation process in the best possible manner. 
Be Ready for Questions (or Silence)
After having the divorce talk with your children, it is important to be prepared for any questions or concerns that they may have. You should also be prepared for the possibility of silence, as some children may need time to process the information before they are ready to talk. Remember to be patient and understanding, and to always be there to support them through this difficult time.
Set Up a Consultation With a Clearwater Divorce and Custody Attorney Today
At the Law Office of Gale H. Moore P.A., our Clearwater divorce lawyer is standing by, ready to help you take action to protect your parental rights. If you have any questions about divorce and child custody/visitation, we are here to help. Contact us today for a strictly confidential initial consultation. We provide family law representation in Clearwater and throughout the area.
Source:
pewresearch.org/social-trends/2010/11/18/v-children/