Preparing for the Holidays: Four Tips to Help You Make a Parenting Plan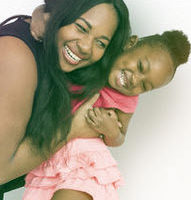 While the holiday season often brings great joy to families across Florida, we all know that the holidays can also be overwhelming and stressful. A study published by the American Psychological Association (APA) found that two thirds of people report that the holidays sometimes make them feel 'stressed out' and 'fatigued'. For parents who are separated, the holiday season can be especially challenging. 
We want to make sure that all families have a wonderful time this holiday season. Here, our Largo, FL child custody attorney has put together a list of four tips to help divorced/separated parents put together the most effective plan to prepare for the holidays this year.
How to Work the Holidays Into Your Parenting Plan
A Collaborative Mindset Can Be Helpful

Everyone wants that picture perfect holiday — the cherished memories that last forever. Likewise, few people want conflict or want to fight through all of November and December. While disagreements can arise, it is important to remember you and your former partner most likely do have similar overarching goals. Working collaboratively can often be the most effective way for parents to work the holidays into their broader plan. 
You Need a Detailed, Well-Planned Schedule

The importance of proper planning cannot be overstated. When you and your former partner find out too late that you have scheduled two overlapping, but very important events for your kids, it can lead to major problems. The sooner you start planning and the more carefully you create a schedule, the more likely it is that you will have a successful holiday. Detailed planning can help to relieve a tremendous amount of stress. 
Communication is Crucial

Of course, even the best plans rarely work out exactly as intended. Sometimes plans change. For this reason, open, good faith communication is absolutely crucial. Perhaps the biggest difference between separated couples who can manage effective co-parenting and couples who end up in constant fights is open communication. 
Professional Mediation May Be Necessary

Parents who are going through significant conflict during the holidays should not hesitate to seek professional support. In some cases, the best option may be to work with a trained family law mediator. Most of the time, there is a solution available that will work for everybody — even if it means that some sacrifices will be required by each party. At the same time, your parental rights should never be violated. Legal action is always a possibility if your former partner refuses to respect your custody or visitation rights.
Get Help From a Largo, FL Child Custody Lawyer Today
At the Law Offices of Gale H. Moore P.A., our Florida child custody attorney is a committed, compassionate advocate for parents. If you need assistance with a custody or visitation issue, please do not hesitate to contact our law firm today at 727-584-2528. With an office in Largo, we serve communities throughout the region, including in Pinellas County, and Hillsborough County.
Resource:
apa.org/news/press/releases/2006/12/holiday-stress.pdf