Parenting Plan: Your Guide To Florida Family Law Form 12.995(a)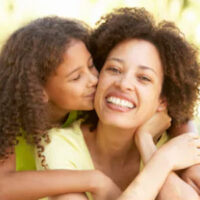 Are you a parent going through a divorce or a separation in Florida? If so, you may be required to create a parenting plan with your former partner. A parenting plan is sometimes called a custody & visitation agreement. Florida law mandates that a parenting plan should be in place if parents are "time-sharing" a minor child. Florida Family Law Form 12.995(a) is used to help parties craft a parenting plan. In this article, our Clearwater child custody lawyer provides an overview of Florida Family Law Form 12.995(a).
Parenting Plans in Florida: Minimum Requirements 
The core purpose of a parenting plan is to help parties create a structure that upholds the best interests of the child. Parenting plans should be comprehensive. Florida law sets the following four basic minimum requirements for parenting plans:
Daily Tasks: A parenting plan should provide an in-depth description of how the parents will share the responsibilities for day-to-day tasks.
Time-Sharing Schedule: Parenting plans in Florida should have a specific, detailed time-sharing schedule.
Decision-Making Authority: Parenting plans should specify who has the authority to make certain important decisions related to the child, including health care, educational matters, and more.
Communication: Finally, a parenting plan in Florida should include a detailed plan for how and when the parents will communicate with each other.
Eight Key Sections of Florida Family Law Form 12.995(a) 
Ultimately, a parenting plan must uphold the best interests of the child. What is best for the child's health, safety, emotional well-being, and social development matters. Florida Family Law Form 12.995(a) is designed to help parties reach a detailed parenting plan that ensures that the child's best interests are properly protected. Here are ten key sections of a Florida parenting plan:
The name and address of each parent;
The name and age of all children covered by the plan;
The jurisdiction that controls the custody & visitation arrangement;
An overview of parental responsibility and decision-making authority;
A process for information sharing between the parents;
A detailed schedule for time-sharing on a day-to-day basis;
A general schedule for special periods (holidays, school breaks, etc); and
A process for transportation and exchange of the children.
Florida Family Law Form 12.995(a) is designed to be flexible. Parents have considerable discretion to work towards child custody and child time-sharing arrangement that works best for their child and their family. An experienced attorney can help you navigate Florida's parenting plan process.
 Call Our Clearwater, FL Parenting Plan Attorney for Immediate Help
At the Law Office of Gale H. Moore P.A., our Clearwater child custody lawyer has deep experience helping clients reach parenting plans that actually work for them. If you have any specific questions about parenting plans, we are here to help. Contact us today to arrange a strictly confidential initial legal consultation. Our family law firm represents parents in Clearwater, Largo, and all over the surrounding area.
Resource:
flcourts.org/content/download/403367/file/995a.pdf