New Court Rules in Florida: Appellate Jurisdiction in Changing on January 1st, 2021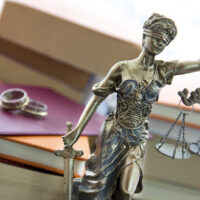 In June of 2020, Florida Governor Ron DeSantis signed a reform bill amending Florida Statutes § 26.012 to eliminate most circuit court jurisdiction over appeals arising in county courts. Going forward, most county court decisions will instead be appealable directly to the appropriate district courts of appeal. The changes are set to take effect on January 1st, 2021. Here, our Largo family lawyer provides a more comprehensive overview of Florida's appellate jurisdiction reforms.
The Change: Appellate Jurisdiction is Shifting for Most Cases 
As of January 1st, 2021, parties appealing most county court decisions will be able to file their appeal directly to the appropriate district court of appeals. This change represents a significant jurisdictional shift in Florida. The Florida Supreme Court recently finalized procedural requirements.
All parties considering filing an appeal must comply with all applicable standards. There are strict rules and regulations governing the appeals process in Florida. If you have any specific questions or concerns about the appeals process or appellate jurisdiction, contact a Florida family law attorney for help. 
The Objective: More Efficient, Consistent Results  
Many appellate court advocates and practitioners were pushing Florida legislators to make this change or similar reforms. There have long been questions about the functioning of the appeals process. The primary issue is that many of our state's circuit courts were not designed to handle appeals. In most of Florida's smaller countries, circuit courts were using rotating panels of appellate court judges.
Among other things, advocates have pointed to a lack of appellate resources and institutional knowledge at county circuit courts. The hope is that allowing parties to appeal directly to the district court of appeals will produce more efficient, consistent, and fair results for everyone involved. We will learn a lot more about how exactly the process works—and if the system needs any additional changes or reforms—in the coming year.
No Action is Required for Pending Cases 
There are many cases currently making their way through the appeals process. To help ensure a smooth transition to Florida's new jurisdictional system, any appeal that is currently pending before a circuit court will automatically be transferred to the proper district court of appeal on January 1st, 2021. In effect, this means that parties are not required to take action to bring their case in compliance with the new procedural rules. You do not need to worry about your appeal being dismissed because of the change.
Get Help From a Family Law Attorney in Largo, FL
At the Law Office of Gale H. Moore P.A., we exclusively practice family law. Our attorney provides compassionate and solutions-driven guidance and support to clients. If you have any questions about family appeals in Florida, we are more than happy to help. Contact our legal team today to arrange a completely confidential review of your case. We represent clients throughout the whole region, including in Pinellas County, Pasco County, Hillsborough County, and Manatee County.
Resource:
leg.state.fl.us/statutes/index.cfm?App_mode=Display_Statute&URL=0000-0099/0026/Sections/0026.012.html