My Ex Keeps Breaking the Child Custody/Visitation Agreement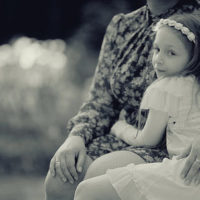 You probably felt a tremendous amount of relief on the day your child custody/visitation case was settled. Having a clear agreement in place can relieve a lot of confusion and stress. Unfortunately, for many Florida parents, this is not always the end of the legal process. For an agreement to mean anything, your ex must actually abide by the custody/visitation schedule.
If your former partner keeps breaking the arrangement, it can be deeply frustrating. At this time, you need to be ready to take action to protect your parental rights. In this article, our experienced Largo child custody attorney explains what you need to do if your ex will not stick to the custody order.
Carefully Assess the Violation 
Child custody violations come in a wide range of different forms. The first step in fixing the problem is carefully assessing what violations are actually taking place. It is a good idea to take out a notepad and write down precisely what has been happening. Get all of your observations in writing. Some common examples of custody/visitation violations include:
Failure to pick up the child on their days;
Failure to return the child at the appropriate time;
Preventing your from communicating with your kid;
Making important life choices for your child without your input; and
Bad mouthing you to your kid (parental alienation).
Consider All of Your Available Options  
Of course, child custody violations vary dramatically. The appropriate remedy will vary as well. In some cases, an informal conversation with your former partner may be enough to fix the problem. However, in other cases, you may need to take legal action. If you have discussed the issue with your former partner, and they still keep violating the agreement, it is probably the right time to escalate your actions. If you are ready to take legal action, you have the following options available:
Your Largo, FL child custody lawyer can draft a formal letter explaining the violation and informing your former partner of your intention to take legal action if the problem persists;
You can request mediation;
You can file an action in court for a modification of your custody/visitation agreement;
You can request the appointment of a Guardian ad Litem or Parental Coordinator; and/or,
You can file a motion for contempt of court.

Early Action is the Key to Success   
Child custody and visitation violations that are allowed to persist tend to get worse over time. If your ex will not stick the child custody order, you need to be prepared to defend your rights. This does not mean that you need to take legal action over every minor violation. You should find the right solution for your specific situation. Still, you should always address a violation. If the problem does not stop, it is time to get your family law attorney involved. 
Contact Our Largo Child Custody Lawyer Today
At the Law Office of Gale H. Moore P.A., our dedicated Florida child custody attorney has extensive experience handling a wide range of custody and visitation issues. If your former partner will not stick to the custody agreement or visitation schedule, we can help. Please do not delay in calling our Largo office today at 727-584-2528 to schedule your fully confidential initial consultation.