Military Divorce in Florida: Three Tips for a Civilian Spouse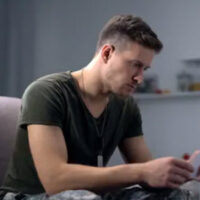 Military couples face some unique challenges in ending a marriage. If you are a civilian spouse who is married to an active duty military member, there are certain laws and regulations that you need to understand.
We want to make sure that you have the information and tools you need to protect your own interests. Below, our Clearwater military divorce lawyer offers three actionable tips for civilian spouses who are preparing to get divorced from a service member.
Filing for Divorce: The Court Must Have Jurisdiction Over Your Military Spouse

It is not uncommon for military families to relocate several times over the course of a service member's career. If you are a civilian spouse considering filing for divorce, one of the first things you should know is that you can only file in a court that has jurisdiction over your marriage. The good news is that Florida waives its normal residency requirement for military couples—meaning if you and your partner live in Florida or if they are stationed in Florida, you can file for divorce in the state. You are not required to wait 180 days.
That being said, if your partner is currently deployed overseas, your divorce petition may be delayed. Under the Servicemembers Civil Relief Act (SCRA), military members have the right to request a stay of their divorce proceedings while they are deployed or otherwise away from home on official duty. You may have to wait until they return from overseas before your divorce petition can move forward. 
Think About Health Coverage: Your TRICARE Benefits

Civilian spouses thinking about divorce often have questions about their TRICARE benefits. Under federal regulations, divorce is considered to be a qualifying life event (QLE) for the purposes of TRICARE—meaning you may be able to enroll in insurance coverage plans even if the open enrollment period is closed.
Following a divorce, military members and their children remain eligible for coverage through TRICARE. The former spouse (civilian) will not be, unless they meet the 20/20/20 rule or the 20/20/15 rule. If you are losing your TRICARE eligibility, you may be able to get temporary coverage through the Continued Health Care Benefit Program.  
Division of Military Retirement Benefits Requires Careful Planning

Finally, civilian spouses should pay close attention to the division of military retirement benefits. Depending on the specific circumstances of your case, you may be entitled to a share of your former partner's military pension benefits. The Uniformed Services Former Spouses' Protection Act (USFSPA) allows civilians who were in a long-term marriage to get their pension benefits sent directly to them. Even if your marriage only lasted a few years, a service member's military retirement benefits will still be a consideration in the equitable division of property.
Contact Our Clearwater Divorce Attorneys Today
At the Law Office of Gale H. Moore P.A., our Florida divorce lawyer possesses the experience, and knowledge to represent clients in military divorce cases. To arrange a confidential case evaluation, please contact our law firm today. We serve communities throughout the wider region, including in Dunedin, Belleair, Tarpon Springs, Palm Harbor, Oldsmar, and Westchase.
https://www.galehmoore.com/what-makes-military-divorce-different/