Mediation Did Not Work In My Florida Divorce: What Comes Next?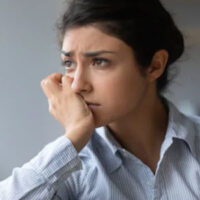 Ending a marriage is hard. You and your spouse may agree that a divorce is the best option, but untangling your lives will still be an emotional, financial, and logistical challenge. Mediation is a popular option for divorcing couples because it emphasizes cooperative problem-solving.
Of course, a mediation session for a divorce does not always end in a final agreement. What happens next if a mediation does not lead to a settlement? Here, our Largo family & divorce attorney explain the key things you should know about your options if mediation did not work for your divorce case.
You Can Always Take Another Shot at Mediation (and Choose a New Mediator)
In Florida, mediation is a fully-voluntary process through which the parties negotiate with guidance from an independent and neutral third party mediator (Florida Statutes § 44.1011(2)). You are not required to come to a settlement in mediation. Further, you and your spouse are allowed to try as many divorce mediation sessions as you want. If mediation did not produce a successful result, it may still be worthwhile to try the process again—potentially with a different mediator.
Attorney-Managed Negotiation Outside of the Mediation Process Might Work 
You and your spouse may still be able to come to a divorce settlement through negotiation outside of the formal mediation process. Attorney-managed negotiation outside of the mediation process can be an effective way to reach a divorce settlement. This approach involves the parties' attorneys negotiating on their clients' behalf, with the goal of reaching a mutually satisfactory agreement.
 You Can Use the Collaborative Divorce Process for Comprehensive, Non-Adversarial Support 
Florida has a collaborative law process. It is a non-adversarial process that is more intensive than mediation. Among other things, it offers comprehensive support to address the legal, financial, and emotional aspects of the divorce in a supportive and respectful environment. It is a great option for divorcing couples that can work reasonably well together, but who still have significant and complex issues to work through. The use of a joint financial expert and/or a joint parenting plan facilitator can prove invaluable in achieving a resolution. Our law firm offers collaborative divorce representation in Pinellas County.
 Litigation Always Remains the Option of Last Resort 
Finally, you always have the right to litigate your divorce. Most divorces in Florida are resolved outside of litigation. There are some disadvantages to litigation—it can be costly, time-consuming, and high conflict. At the same time, divorce litigation is necessary to protect your rights and interests in some cases. A Largo, FL divorce litigation attorney can help you get the best outcome.
Get Help From Our Largo, FL Family & Divorce Lawyer Today
At the Law Office of Gale H. Moore P.A., our Largo divorce attorney is committed to helping clients find the most efficient, effective solution. If mediation did not work for your divorce, we are here to help you find the best path forward. Contact us now for a strictly private consultation. From our Largo office, we handle family law matters throughout Pinellas County, including in Clearwater, Palm Harbor, Tarpon Springs, East Lake, Oldsmar, Gulfport, and St. Pete Beach.
Source:
leg.state.fl.us/statutes/index.cfm?App_mode=Display_Statute&URL=0000-0099/0044/0044.html