Is There Anything That I Can Do To Speed Up My Divorce?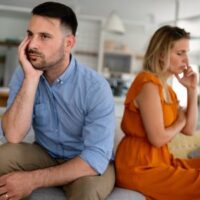 Are you ready to file for a divorce in Florida? It is normal to feel stressed out and uneasy. You may just want to get the process behind you as soon as you possibly can. This raises an important question: Can I speed up the divorce process in Florida? The short answer is "yes"—assuming that you reach an uncontested divorce agreement. Within this article, our Largo divorce lawyer highlights some key things to know about getting a faster, more efficient divorce in Florida.
Know the Law: Minimum 20-Day Waiting Period After Divorce is Filed 
How long do you have to wait to get a divorce in Florida? State law mandates a minimum 20-day waiting period before a divorce can be finalized. It is a cooling-off period begins the day after the divorce paperwork is filed and ensures couples have time to reconsider their decision. However, it is important to note that this 20-day period does not necessarily mean that your divorce will be finalized in three weeks in every case.
The Way to Speed Up the Process: Uncontested Divorce Faster than Litigation 
The duration of the divorce process varies based on many different case-specific factors. That being said, an uncontested divorce can be finalized relatively quickly. A contested divorce will always require a fairly lengthy process. To expedite your divorce, you should try for an uncontested divorce. An uncontested divorce occurs when both parties agree on all issues, such as alimony, child custody, and property division, from the outset. In other words, it is a settled divorce instead of a litigated divorce. Litigation is costly and time-consuming. Avoiding full litigation in a divorce will speed up the process.
Do Not Rush the Process Unnecessarily: Make Sure You Protect Your Best Interests 
While it is entirely natural to want to finalize a divorce as quickly as you can so that you are in position to move forward with your life, it is also crucial not to rush the process unnecessarily. Here is the thing: Divorces involve critical decisions regarding assets, future financial security, and in many cases, the well-being of children.
It is imperative to take enough time to ensure these decisions are fair and serve your best interests. Hastily making agreements without considering all potential consequences can lead to regrettable outcomes. A Largo, FL divorce attorney can guide you through the process—ensuring that your rights are protected and that your future is secured.
 Do No Go it Alone: Consult With an Experienced Largo, FL Divorce Lawyer Today
At the Law Office of Gale H. Moore P.A., our Largo divorce lawyer provides personalized legal guidance and support that our clients can trust. Have questions about your rights? Contact us now for your private appointment with a top family lawyer. From our Largo law office, we provide family and divorce counsel in Clearwater and all around Pinellas County.