Is There A Difference Between A Dissolution Of Marriage And A Divorce In Florida?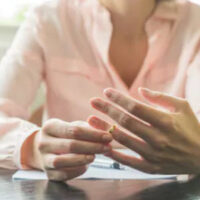 Are you preparing to end your marriage in Florida? If so, you may hear a lot of terms thrown around, including divorce, dissolution of marriage, and annulment. There is no technical difference between a divorce and a dissolution—though an annulment is a separate thing that may be available in a very limited number of circumstances. Here, our Clearwater divorce attorney explains the key things to know about Florida law regarding dissolution of marriage, divorce, and annulment.
Dissolution of Marriage: Florida's Term for a 'Divorce' 
In Florida, there is no difference between a dissolution of marriage and a divorce. Under Florida law (Florida Statutes Chapter 61), "dissolution of marriage" is simply the legal term used to describe divorce. You may hear the terms divorce and dissolution used interchangeably—both in formal settings and in informal settings. They refer to the same thing. That being said, there are two different types of dissolution of marriage in Florida:
A Simplified Dissolution of Marriage: Also referred to as a simplified divorce, a simplified dissolution of marriage is an option for certain married couples who want a fast and efficient divorce. To qualify for a simplified dissolution, a couple must agree to an uncontested divorce settlement and must not share minor children. Additionally, alimony cannot be awarded in these cases.
A Regular Dissolution of Marriage: A regular dissolution is a more traditional divorce. It is an option for divorcing couples who share minor children, will have alimony obligations, have considerable assets, or have not yet been able to reach an uncontested divorce agreement at the time of filing. 
Can I Get an Annulment in Florida? 
While dissolution and divorce are two terms that refer to the same concept, an annulment is a separate thing entirely. With a dissolution of marriage/divorce, the State of Florida is declaring the marriage over in the eyes of the law. In contrast, an annulment declares the entire marriage void. It holds that the couple was technically never actually married in the first place.
This raises an important question: Is it possible to get an annulment in Florida? The answer is 'yes'—but only in a very narrow set of circumstances. Florida does not have an official annulment statute. Instead, you can only get an annulment if your marriage is void in the eyes of the law. There are three primary reasons why a marriage can be voided (annulled) in Florida:
One spouse was underage at the time the marriage started;
One spouse was still in another marriage at the time of the wedding; or
The entire marriage was entered into due to fraud or duress. 
Contact Our Clearwater, FL Divorce Lawyer for Help
At the Law Office of Gale H. Moore P.A., our Florida divorce attorney is a compassionate, solutions focused legal representative for clients. If you have any questions about dissolution of marriage, divorce, or annulment, we can help. Contact us now for a confidential review of your case. We provide divorce representation in Clearwater and throughout the area, including in St. Petersburg, Indian Rocks Beach, Palm Harbor, Dunedin, Largo, Feather Sound, and Pinellas Park.
Resource:
leg.state.fl.us/statutes/index.cfm?App_mode=Display_Statute&URL=0000-0099/0061/0061.html