Is It Possible To Settle A High-Conflict Child Custody Dispute?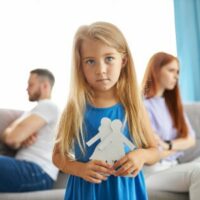 Are you a parent of young kids who is going through a high-conflict divorce, separation, or custody modification case? You may be wondering whether there is any possibility of resolving the matter outside of litigation. The short answer is "yes"—many difficult custody & visitation disputes have been resolved by the parents. While litigation is required in some cases, it is always best to try to consider options for resolution. Here, our Largo child custody attorney highlights the key things to know about working towards an agreement in a high-conflict custody case in Florida.
Start By Carefully Evaluating Your Situation
 The initial step in moving towards a resolution to a high-conflict child custody dispute is to carefully evaluate your situation. How high is the conflict in your case? Are there safety issues? If you have concerns about the safety of yourself or your children, you may need to seek a protective order. Your case may not be well-suited for negotiation at this time. On the other hand, if you simply have trouble cooperating and communicating with your co-parent, there may be options for settlement.
 Look for a Structured Form of Alternative Dispute Resolution (ADR)
 When it comes to settling a high-conflict child custody dispute, a structured form of alternative dispute resolution (ADR) can be incredibly effective. ADR methods like mediation or collaborative law allow parents to work together to develop a parenting plan that meets the needs of their children. With high-conflict custody cases, it is imperative that you have a strong structure in place. Mediation is often a great option for parents in high-conflict child custody cases.
 Know the Goal: A Comprehensive, Detailed Parenting Plan 
The goal of any child custody dispute resolution should be to develop a comprehensive, detailed parenting plan that addresses all aspects of the children's lives. For parents who are having trouble working together, it is especially important that a parenting plan is well-crafted. Not only will a good parenting plan reduce the risk of a dispute, it will protect your rights should one arise.
 You Always Retain the Right to Litigate a Custody Dispute
If you choose to pursue alternative dispute resolution methods, you always retain the right to litigate a custody dispute. In some cases, litigation may be necessary to protect your parental rights and your children. .Under Florida law (Florida Statute § 61.13(3)), all custody disputes are resolved with consideration to the best interests of the child. An experienced Largo, FL family attorney can help you navigate a complex custody dispute, including litigation.
Speak to a Largo, Florida Custody & Visitation Attorney Today
At the Law Office of Gale H. Moore P.A., our Largo child custody lawyer is a passionate and reliable legal representation for parents. If you have any questions about navigating a high-conflict, we are here as a resource. Give us a call now or connect with us online to arrange your fully private case review. From our Largo office, we handle child custody disputes throughout all of Pinellas County.
Source:
leg.state.fl.us/statutes/index.cfm?App_mode=Display_Statute&URL=0000-0099/0061/Sections/0061.13.html