Is It Possible To Disestablish Paternity In Florida?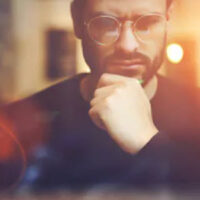 For an unmarried father to have parental rights and parental responsibilities, he must establish legal paternity for a child. This raises an important question: Can paternity be disestablished once it is already in place in Florida? The answer is 'yes'—but only in limited circumstances. In this blog post, our Clearwater paternity lawyer explains the key things that parents should know about disestablishing paternity in Florida.
Family Law: Why Paternity Matters 
Paternity is important. It is the fundamental basis of fathers' rights in our state. Without legal paternity, a father has no access to parental rights. He will not be in a position to seek child custody or child visitation. Similarly, a father has no parental responsibilities without legal paternity. Most notably, this means that he cannot be required to pay child support.
How Paternity is Established in Florida 
In Florida, there are general paths to establish paternity. First, a married man is automatically presumed to be the legal father of his wife's child. No forms need to be submitted nor does any other legal action need to be taken. Next, unmarried parents can jointly complete and submit a voluntary acknowledgment of paternity form. When signed by both parents, this form establishes paternity. Finally, paternity can be established through administrative action or a court order—usually this occurs following genetic testing of the child and putative father. 
When You Can Disestablish Paternity in Florida
Under Florida law, a father (or mother) can file to disestablish paternity using Form 12.951(b). If successful, the disestablishment of paternity will remove a man's parental rights and parental responsibilities. In the overwhelming majority of cases, a petition to disestablish paternity is filed by the child's father. Florida does not take these types of cases lightly. You cannot choose to disestablish paternity for any reason. A man must prove the following two things:
No Biological Parentage: A man must prove that he is not the biological father of the child.
New Information: A man must prove he found out this fact recently—through newly discovered evidence. He cannot have known about the true parentage of the child as paternity was established.
If a man knew that he was not the biological father of a child, but failed to take immediate action to disestablish paternity, then he will lose out on the right to do so. In Florida, a man filing to disestablish paternity must submit a sworn affidavit that states that he recently found out this information through "newly discovered" evidence. Without newly discovered evidence regarding the child's true parentage, a man does not have the right to disestablish paternity in Florida.
Get Help From a Paternity Lawyer in Florida
At the Law Office of Gale H. Moore P.A., our Clearwater family attorney has extensive experience handling paternity cases. If you have any questions about the disestablishment of paternity, we can help. Call us today or connect with us online to arrange a confidential initial appointment. We represent parents in Clearwater and throughout the surrounding area, including in Dunedin, Palm Harbor, Tarpon Springs, Pinellas Park, St. Petersburg, and Madeira Beach.