Is Alimony Always Awarded After a Divorce in Florida?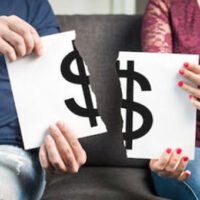 Alimony (spousal support/spousal maintenance) is money paid from one person to their former partner following a separation or divorce.  You may be wondering: Is alimony awarded in every divorce case in Florida? The answer is 'no'—Florida courts will only grant spousal support when certain factors are met. In this article, our Clearwater alimony attorney highlights the key things you should know about our state's alimony laws.
Florida Law: Spousal Support is Not Guaranteed 
It is important to emphasize that alimony is not guaranteed in Pinellas County. Courts will not automatically grant spousal maintenance. Under Florida law (Florida Statutes § 61.08), in determining whether a spousal support award is appropriate a court must consider whether "either party has an actual need for alimony or maintenance and whether either party has the ability to pay alimony or maintenance." 
There are Several Types of Alimony in Florida 
Another key thing to understand about alimony in Florida is that it can take several forms. There are different types of alimony that are structured to suit the circumstances of a separation or divorce. Here are the four primary types of alimony in Florida:
Bridge-the-Gap Alimony: A form of transitional support, bridge-the-gap alimony covers short-term needs of the financially disadvantaged spouse and is limited to two years.
Rehabilitative Alimony: Another type of short-term alimony, rehabilitative alimony is designed to help a financially disadvantaged spouse transition to self-sufficiency. Often rehabilitative alimony allows a person to return to school or undergo job training.
Durational Alimony: Durational alimony lasts for a pre-set period of time, usually proportional to the length of marriage. It cannot exceed the duration of the marriage in Florida.
Permanent Alimony: Usually reserved as an option after the end of a long-term marriage, permanent alimony lasts indefinitely. It is awarded if no other form of spousal support is deemed "fair and equitable" by the court.  
Florida Courts Consider Many Factors in Alimony Cases 
Ultimately, every divorce/separation is different. Each couple has their own unique financial considerations. In determining if any alimony should be awarded—and the proper amount—Florida courts are authorized to review a wide array of different issues. Some of the key factors that Florida courts consider include:
The duration of the marriage;
Each party's accustomed standard of living during the marriage;
The future financial outlook of each party; and
Each partner's individual contribution to family and marriage.
Ultimately, alimony is a case-by-case issue. If you believe that you are entitled to alimony or you are concerned that you may be required to pay alimony, you should address this issue with your Florida divorce lawyer. 
Call Our Clearwater, FL Spousal Support Lawyer for Immediate Help
At the Law Office of Gale H. Moore P.A., our Clearwater family lawyer is a passionate, reliable representative for clients. If you have questions or concerns about when alimony can be awarded in Florida, we are available to help. Contact our firm today for your fully confidential initial case evaluation. We handle alimony cases in Clearwater and throughout Pinellas County.