Is a Court Appearance Required If We're Getting an Uncontested Divorce in Florida?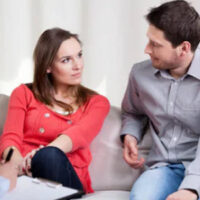 While divorce is relatively common, divorce trials are somewhat unusual. The best data suggests that less than three percent of divorces are resolved through litigation. Most couples want to end their marriage in a painless, cost effective manner. For this reason, many people opt to resolve their issues and get an uncontested divorce.
You may have a question: Do I still have to go to court if I am getting an uncontested divorce in Florida? The answer is one party must attend to answer straightforward questions for what is usually a very brief hearing.
Uncontested Divorce in Florida: Two Categories 
There are actually two types of uncontested divorce in Florida: A standard uncontested divorce and a simplified uncontested divorce. If you and your spouse do not have minor children and neither party is seeking alimony, you may be eligible to file a Petition for a Simplified Dissolution of Marriage. When available, a simple divorce is more efficient. However, for parents and for married couples with complicated estates, a simple divorce will not be an option.
Uncontested Divorce: Brief Hearing After Settlement Agreement is Reached  
Whether you are getting a standard divorce or a simple divorce, the uncontested divorce process typically involves at least one court hearing. While there are some exceptions, this court hearing comes after the parties have reached a final Marital Settlement Agreement. In order to be legally valid, the agreement must resolve all relevant issues related to the separation. Also called a divorce agreement, these agreements address everything from property division and debt division to child custody and child support.
You May Not Be Required to Attend the Final Divorce Hearing
In Florida, family law courts give divorcing couples wide discretion to reach their own settlement agreements—especially when each party has legal representation and the agreement was drafted by an attorney. Once everything is settled in writing, there will be a very brief final hearing where the agreement will be entered into the official record. Both spouses can attend the hearing. That being said, the divorce can usually be finalized if only one partner attends the hearing. Further, if you have legal representation, you may be able to get your attorney to attend the hearing on your behalf. Regardless, once an uncontested divorce agreement is reached, court hearings are almost invariably brief and easy.
Contact Our Clearwater Uncontested Divorce Lawyer for Immediate Help
At the Law Office of Gale H. Moore P.A., our Clearwater uncontested divorce attorney is committed to helping clients find effective, efficient, low conflict solutions. If you have questions about uncontested divorce, we can help get answers and find the best path forward. For a fully private initial consultation, please contact our family law team now. We serve communities all around the area, including in Pinellas County, Pasco County, Manatee County, and Hillsborough County.
https://www.galehmoore.com/what-are-the-benefits-of-avoiding-divorce-litigation/