I Cannot Find My Spouse—Can I Still Get Divorced in Florida?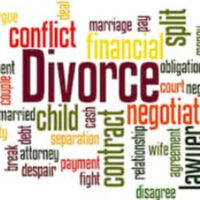 While getting a divorce is never easy, the process can be especially challenging for people who are not currently in contact with their partner. You may be wondering: Can I still file for divorce in Florida if I cannot locate my spouse? The answer is an unequivocal 'yes'—you always have the right to file for divorce. That being said, there are some additional steps in the process. Here, our Clearwater divorce lawyer explains the steps you need to take to end your marriage in Florida if you cannot find your spouse.
You Have a Right to File for Divorce Alone in Florida 
First and foremost, it is important to emphasize that you have the absolute right to file for divorce in Florida. That your spouse has disappeared or is refusing to cooperate with the divorce process does not deprive you of this right. You can file a divorce petition alone if your spouse:
Refuses to engage or sign any documents;
Is actively trying to hide from you; or
Simply cannot be located.
To get a divorce if your spouse is missing or otherwise unresponsive, there are some basic steps you need to take. In Florida, all parties have a right to be notified of ongoing civil legal proceedings so that they can participate in the process. 
What You Need to Do to Get Divorced If Your Spouse is Missing
In some ways, an unresponsive or uncooperative spouse is easier to deal with in a divorce than an outright missing spouse. You can serve divorce papers on an unresponsive partner to initiate the process. If they refuse to cooperate, you may end up getting a default judgment in your favor. For a spouse whose whereabouts is unknown, Florida law requires a diligent search before a divorce case can move forward. To file a divorce petition in this type of case, you must complete and submit an Affidavit of Diligent Search and Inquiry form. The document requires you to confirm the steps you took to try to locate your former partner. Some specific examples of conduct that constitutes a diligent search include:
Checking with the United States Post Office (USPS) for latest address information;
Cross-referencing with employment records; and
Corresponding with relatives, friends, and other close contacts.
In accepting an Affidavit of Diligent Search and Inquiry, a Florida family law court will allow a petitioner to move forward with their divorce case. As long as you have taken reasonable and good faith steps to try to find your spouse, you can move forward with a divorce or another family law matter.
Contact Our Florida Divorce Lawyer for Immediate Help
At the Law Office of Gale H. Moore P.A., our Florida divorce attorney is a skilled, results-driven advocate for clients. If you are preparing for divorce and you cannot find your spouse, we can help. Contact our firm now for a completely confidential case evaluation. From our office in Largo, we provide family law services throughout the region, including in Clearwater, St. Petersburg, Seminole, Oldsmar, Town n' Country; and Westchase.
Resource:
flcourts.org/content/download/403106/file/913b.pdf