How To Choose The Right Family Law Mediator In Florida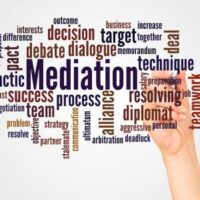 Whether you are going through a divorce, a custody battle, or any other family law matter, it is never easy. These are highly sensitive cases. Emotions can run high. At the same time, few people want to end up in a nasty or difficult fight. Mediation is a form of alternative dispute resolution that offers a potential path to a mutually agreeable solution that limits conflict and preserves relationships.
Successful mediation requires the right mediator. You need to know how to find a qualified family mediator who has the professional skills, knowledge, and temperament to effectively facilitate settlement discussions. In this article, you will find an overview of the key things to know about selecting the right Clearwater family law mediator.
What is the Role of a Mediator? 
Under Florida law (Florida Statutes § 44.1011), a mediator is defined as a neutral third party who works to "encourage and facilitate the resolution of a dispute between two or more parties." A mediator does not have the authority to render a final decision. Instead, the mediator's job is to assist and guide the parties to their own settlement. Mediation can be effective in divorce cases and other family disputes as the parties often share many mutual interests.
Four Tips to Choose the Right Mediator for Your Divorce or Family Dispute 
Mediation is a non-binding form of alternative dispute resolution. When parties can reach a reasonable agreement through mediation it can often save time, money, and hurt feelings. The right mediator can go a long way towards helping you resolve a challenging family law matter. Here are four tips to keep in mind when selecting a mediator in Florida: 
Great Communicator: Communication is the key to effective mediation. Always look for a mediator who puts an emphasis on open and positive communication.
A Focus on the Details: Every divorce, custody dispute, or family case is different. Each party has its own unique set of interests and concerns. A great family mediator will take the time to dig down on the small details to truly understand the issue and handle things the right way.
The Right Personality Fit: With mediation, fit matters. A mediator who can work well with your family member or counterparty can help you move towards an understanding.
Comprehensive Family Law Knowledge: A great mediator in a business law dispute may not have the skills to mediate in a family law case. Comprehensive family law knowledge can make a big difference. A mediator can even draft a written proposal for your agreement. 
Get Help From Our Florida Family Mediator
At the Law Office of Gale H. Moore P.A., our Florida mediator provides neutral, impartial, and solutions-driven facilitation in divorce and other family law cases. If you are looking for the right family mediator, we are here to help. Give us a phone call or reach out to us online to set up a completely confidential case review. With a law office in Largo, our family mediator serves communities throughout Pinellas County.
Source:
leg.state.fl.us/statutes/index.cfm?App_mode=Display_Statute&URL=0000-0099/0044/0044.html#:~:text=(2)%20%E2%80%9CMediation%E2%80%9D%20means,mutually%20acceptable%20and%20voluntary%20agreement