How Long Does it Take to Get Divorced in Florida?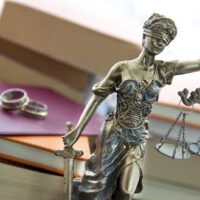 Are you preparing to file for divorce in Clearwater, Florida? If so, you may be wondering: How long will it take before my divorce case to be finalized? This is a difficult question to answer without knowing more information about your specific situation.
How long it takes to get divorced in Florida can vary widely from case to case. Indeed, on the low end, some divorces are resolved in as little as five to six weeks. On the other end of the spectrum, divorce litigation and appeals can sometimes last for several years. The more complex your divorce case, the longer it is likely to take before your marital separation is finalized.
The Average Timeline for a Divorce in Florida 
Florida divorce cases fit into one of two basic categories: contested divorces and uncontested divorce. Whether or not your divorce is contested will have a significant impact on how long the process takes.
An uncontested divorce is one in which the parties are able to reach an agreement on every relevant issue, and may take about two to five months. Though, it can sometimes take longer than that if there are especially difficult matters that need to be addressed.
In contrast, a contested divorce is one in which an agreement cannot be reached on at least one—though it is often multiple—key issues. A contested divorce is likely to take a year or more to reach a final resolution.  
Litigation Will Always Slow the Process Down 
No matter what type of legal issue you are dealing with, litigation will slow the process down. This is not to say that litigation is always a bad thing. In some cases, a spouse may need to go to court to protect their legal rights or their children.
Still, if you and your spouse are able to avoid litigation, your divorce will be finalized more quickly. To be sure, most divorcing couples are eventually able to reach a settlement outside of court. As noted by The Florida Bar Association, only a small number of divorce cases are litigated.
Of course, settlement is the result that most couples are looking to achieve. There are legal tools available that can help to facilitate a settlement. For example, divorce mediation and the collaborative divorce process can help couples reach an effective, fair settlement while avoiding litigation.  
An Efficient Divorce is Desirable—But You Shouldn't Rush Through the Process 
It is both normal and understandable to want to get your divorce over with. Going through a divorce is stressful and emotionally draining—most people simply want to move forward with their life. That being said, rushing through the process could be a very serious mistake. It is worth taking the time needed to protect legal rights and reach a divorce settlement that is fair to your interests. This is especially important for parents of young children. 
Consult With Our Clearwater, FL Divorce Attorney Today
At the Law Office of Gale H. Moore P.A., our Clearwater divorce lawyer is committed to providing exceptional, efficient legal representation to clients. To get immediate assistance with your divorce case, please call us today at 727-584-2528. With a law office in Largo, we handle family law cases in St. Petersburg, Pinellas Park, Seminole, Dunedin, and Indian Shores.
https://www.galehmoore.com/divorce-and-social-security-benefits/