How Do I Request A Child Support Reduction In Florida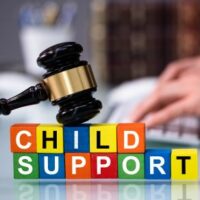 After a divorce or separation, the non-custodial parent—the parent without primary physical possession of the child—is often required to pay child support. In Florida, child support is based mainly on parental income. Though, other factors could impact child support as well.
You may be wondering: Can you get child support reduced? In Florida, a child support reduction is possible—but only when certain criteria are met. Here, our Clearwater child support attorney discusses the key things to know about requesting a reduction in child support payments in Florida.
Child Support Can Be Modified for a Substantial and Material Change in Circumstances 
To start, it is important to understand that child support obligations can be modified in Florida. In fact, they can be modified in either direction—payments can be increased or decreased. That being said, courts presume that the existing child support amount is appropriate. They will not re-litigate child support cases over and over again without the requisite changes in circumstances.
The parent seeking a child support reduction has the burden of proving that there has been a substantial and material change in circumstances. Most often, this means a financial change of some sort that renders the previous child support order/agreement outdated. In Florida, a parent seeking a child support reduction generally needs to prove that their current payments are at least 15 percent higher than they would be required to pay if the child support guidelines were re-applied.   There are additional legal considerations the Court will consider even if that hurdle is met. 
You Must Petition for a Child Support Reduction in Florida 
Child support payments are not automatically reduced in Florida. Even if the obligor parent loses their job or otherwise experiences financial problems, payments do not go down on their own. A parent who wants a child support reduction must petition for a child support modification. Under Florida state law (Florida Statutes § 61.30), the parent seeking a child support reduction has the duty of proving that it is warranted.
 Family Law Tip: Consider Your Options for Working Out an Agreement With the Co-Parent 
If you are seeking a child support reduction in Florida, your co-parent has the right to oppose the proposed modification. While it is certainly possible to get a child support reduction over the objection of your co-parent, the modification process is a lot easier when you can work out an agreement.
You should always consider the possibility of raising the issue directly with your co-parent first. If he or she is reasonable and understanding of the financial reason why you need a reduction in child support obligations, you may be able to work out a settlement.
 Contact Our Clearwater, FL Child Support Attorney for Help
At the Law Office of Gale H. Moore P.A., our Clearwater child support lawyer has the legal experience that you can trust. If you have any specific questions about child support modifications, we are here to help. Contact our family law team today for a completely confidential consultation. We handle child support cases throughout Pinellas County, including in Largo, Clearwater, St. Petersburg, Palm Harbor, Tarpon Springs, Seminole, Safety Harbor, Gulfport, Oldsmar, and St. Pete Beach.