How Are Family Bills Handled While A Divorce Is Pending In Florida?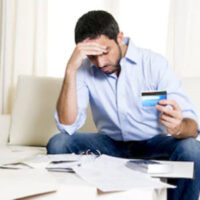 Getting divorced is never easier. Among other things, spouses need to untangle their finances. To make matters even more challenging, the divorce process can be slow. It can take months (or longer) for a divorce to be finalized. This raises an important question: How are the family bills handled while a divorce is pending? The answer depends on several factors—including whether your divorce is contested or uncontested. Here, our Largo divorce lawyer provides an overview of the key things to know about handling the family finances while a divorce is pending in Florida.
When Possible: A Divorcing Couple Should Try to Work Together to Maintain Stability 
As a starting point, it is important to clarify that a divorcing couple in Florida has the right to handle their own family bills throughout the entirety of the separation process. In other words, the court does not necessarily have to be involved in the process at all. You and your spouse can create a plan.
You and your spouse have the right to work out a voluntary arrangement—formally or informally—through which bills are paid during a divorce. If you want a clear agreement in place you could negotiate one with the help of a Florida divorce lawyer.
As a general matter, it is best to maintain as much financial stability as possible while a divorce is pending in Florida. Among other things, this means avoiding big purchases or avoiding other significant financial transactions unless necessary. Stability helps to reduce the risk of conflict. 
When there is Conflict: A Florida Court Can Step in and Handle Financial Matters
It is no secret that not all couples get divorced on good terms. In a high conflict, contested divorce, you and your spouse may simply not be in a position to work out a reasonable agreement regarding family finances. In this situation, a Florida court can step in and make a temporary ruling on key financial matters. Notably, a court could even award temporary alimony to the financially disadvantaged spouse to cover the period during which the divorce is pending.
Under Florida law (Florida Statutes § 61.08), temporary alimony is designed to help facilitate a smooth and equitable transition through the divorce process. Beyond temporary alimony, a Florida court also has the authority to make temporary financial decisions, including awarding temporary child support to the custodial parent and requiring temporary payment of certain expenses, such as a mortgage or health insurance.
Contact Our Largo, FL Divorce Attorney for Immediate Help
At the Law Office of Gale H. Moore P.A., our divorce lawyer is a compassionate, future-focused legal advocate for clients. If you have any questions about finances and a pending divorce, we are available to help. Contact us right away for a confidential consultation. We provide divorce representation throughout the region, including in Largo, Clearwater, Seminole, Pinellas Park, Dunedin, St. Pete Beach, Tierra Verde, Palm Harbor, Tarpon Springs, and Oldsmar.