Gray Divorces Are On The Rise—Special Considerations Older Couples Should Be Aware Of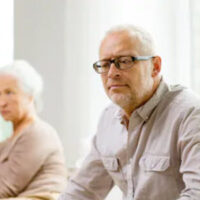 A divorce can happen at any time during a marriage. While the divorce rate nationwide is falling, a greater share of older couples are getting divorce. According to a recent report from Psychology Today, the number of gray divorces in the United States have more than doubled since the 1990s. Specifically, the report notes a rise in the total number of divorces for couples between 50 and 70.
Getting a divorce is complicated no matter your specific circumstances. There can be a lot of legal, financial, and emotional issues to tackle. For older couples, there are also some specialized considerations to keep in mind. Here, our Clearwater divorce attorney highlights some of the key issues that are more likely to be at stake in a gray divorce.
Five Key Considerations for Older Couples Getting Divorced in Florida
Estate Planning 
While every adult should have a comprehensive estate plan in place, estate planning becomes especially vital later in life. Although some aspects of your estate plan can update automatically once a divorce is finalized, you still need to ensure that it is reviewed and revised to meet the change in your life circumstances. 
Retirement Assets 
For couples in their 50's, 60's, and 70's, retirement assets make up a significant share of their total net worth. Dealing with retirement assets in divorce is not easy. You should not take early withdrawals from a tax-advantaged retirement account. A divorce lawyer can help you use a legal tool called a Qualified Domestic Relations Order (QDRO) to divide retirement savings/benefits. 
Spousal Support (Alimony) 
Alimony (spousal support) is not awarded after every divorce in Florida. One of the key factors that determines whether or not there will be alimony is the duration of the marriage. Spousal support is more likely when older couples get divorced—especially if there is a disparity in income. 
The Family Home 
Older couples are more likely to own their home. The family home needs to be dealt with in the divorce process. It can be a challenging matter—particularly for people who have lived in the same home for many years. An experienced Florida divorce attorney can help you protect your rights, interests, and find the best path forward.  
Family Relationships (Grandparent Rights) 
Finally, older couples need to pay careful attention to their family relationships. Many older couples going through a divorce want to take extra care to preserve relationships. This is a big issue for grandparents and soon-to-be grandparents. It is important that you consider family while going through your divorce.
Contact Our Clearwater, FL Gray Divorce Attorney Today
At the Law Office of Gale H. Moore P.A., our Clearwater divorce lawyer is a skilled and experienced advocate for clients. Our firm provides comprehensive family law guidance. If you are preparing for a gray divorce, we are here to help. Contact us today to arrange your completely confidential consultation. We provide gray divorce guidance in Clearwater and throughout all of Pinellas County.
Source:
psychologytoday.com/us/blog/the-state-our-unions/202209/divorce-trend-may-reshape-marriage-forever