Getting Divorced in Florida? Find Out How Posting on Social Media Could Affect Your Case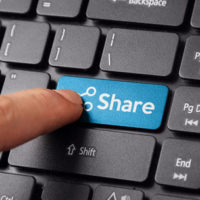 In the modern world, social media has become an extremely important part of the lives of many people. The Pew Research Center released a study showing that 69 percent of Americans regularly use at least one social media account. If you are one of these people, and you are considering getting divorced in Clearwater, FL, or if you are already going through a divorce, there are some very important things that you need to know about your social media use.
Social Media Posts Can Be Used as Evidence in a Family Law Case

Florida courts have made it clear: Social media posts are admissible evidence in a family law case. Anything that you post on social media could potentially be used against you by your former spouse in the courtroom. With social media, you need to be extremely careful. Certainly, you should not 'badmouth' your partner, or engage in any kind of targeted harassment. Though, additionally, you should be careful when posting anything about your finances, your children or your ongoing relationships. Remember, your posts can be taken out of context. What you say or show may come across in a way that is different than the way you intend.
It Does Not Matter If Your Account is Set to 'Private'

If social media posts can be used in court, why not just make your account private to protect yourself? While this thought makes sense, the reality is far more complex. There are two problems with this strategy. First, your former spouse may still be able to get information about your posts, either from relatives, friends or other mutual acquaintances. This means that negative information could still get back to them. Further, in some cases, your social media activity is subject to a legal process known as discovery. If your posts are deemed material to your divorce case, a judge may order them to be turned over to the opposing party for review. 
Play It Safe: Stay Off of Social Media Until Your Family Law Case is Resolved

As enjoyable as posting on social media can be, it is strongly recommended that you stay off of your accounts until your divorce is fully resolved. At the very least, you need to be exceptionally careful about what you post on the internet. Ultimately, there is no reason to take the risk. A careless post could negatively impact your property distribution, your alimony award, your child support or even your ability to retain custody of your children. Take a break from social media until your case is finalized.
Contact Our Clearwater Divorce Attorney Today  
At the Law Office of Gale H. Moore P.A., our top-rated Clearwater divorce lawyer is standing by, ready to protect your legal rights. To schedule your fully confidential case review, please call our law firm today at 727-584-2528. From our office in Largo, we are proud to serve communities throughout the region, including in Pinellas County, Pasco County and Hillsborough County.
Resource:
pewinternet.org/fact-sheet/social-media/