Four Divorce Tips For Business Owners In Florida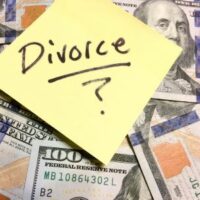 For a business owner, there is an extra layer of stress and uncertainty that comes with divorce. You need to make sure that your company is fully protected through the course of the separation. With proper preparation, you can put yourself and your business in the best position to navigate the divorce. In this blog post, our Clearwater divorce attorney highlights four tips for business owners who are preparing to end their marriage in Florida.
Carefully Organize Your Financial Records 
Organization matters. As a starting point, it is essential that business owners carefully organize their financial records and business records. To the maximum extent possible, make sure there is a clear distinction between your personal financial interests and your business interests. The better organized you are, the easier it will be to get through the divorce process unscathed. 
Know If Your Business is a Marital Asset 
A business might be a marital asset. As such, the business may be subject to equitable distribution under Florida Statutes § 61.075. That being said, a business is not always a marital asset. Here are some key considerations:
When was the company founded (before or after the marriage)?
Did the business gain significant value during the marriage? If so, why?
Was the company protected by a prenuptial or post-nuptial agreement?
Even if it is a wholly separate asset, your business interests are likely to play some role in your property division agreement. It is imperative that you know the law and understand your rights regarding the business. 
Get a Comprehensive Business Valuation 
It is difficult to navigate a divorce if you do not know exactly how much your company is worth. Our Florida family law team highly recommends that business owners seek a comprehensive valuation of their company at the beginning of divorce process. Make sure you know exactly what your business is worth.  All assets and liabilities should be considered. 
Try to Find an Amicable Solution that Protects Your Company 
Divorce litigation can be costly and time-consuming. Few couples end up litigating their case. For business owners, litigation can be especially worrisome. You do not want any disruption to your company. For this reason, an amicable solution is often the best path forward. If you are a business owner going through a marital separation, you may be a good candidate for divorce mediation or collaborative divorce. Still, your rights matter. In some cases, aggressive legal action may be required to protect your parental rights, your personal financial interests, or your business. 
Schedule a Confidential Consultation With a Clearwater Divorce Lawyer Today
At the Law Office of Gale H. Moore P.A., our Clearwater divorce lawyer for business owners is a knowledgeable, trustworthy advocate for clients. If you are a business owner with questions about your rights, we will get you answers. Contact our family law team now for a private legal consultation. We provide family & divorce services throughout the surrounding area, including in Clearwater, Dunedin, Palm Harbor, Indian Rocks Beach, St. Petersburg, and Largo.