Florida Supreme Court Publishes New Rules for Family Law: What You Should Know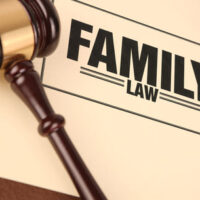 Recently, the Florida Supreme Court officially finalized and published updated rules and procedures for family law cases. The reforms are set to take effect in the coming year. Specifically, the reforms include:
Amendments to the Florida Family Law Rules of Procedure—Forms 12.985(a)-(g); and
Amendments to the Florida Family Law Rules of Procedure—2020 Regular Cycle Report.
The rule changes could have important implications for your case. In this article, our Clearwater family law attorney highlights five of the most notable changes to Florida's family law rules.
New Collaborative Law Forms

The collaborative law process exists to help divorcing couples end their marriage in a low-conflict and non-adversarial manner. The Florida Supreme Court has approved some updates of collaborative divorce forms to ensure a smoother, more efficient process. If you have any questions about how the new collaborative law forms work, our divorce lawyer can help. 
Dismissal for Unpaid Service Fees

Florida Family Law Rules of Procedure 12.060 has been updated to ensure consistency with the state's other civil procedure guidelines. The new rule clarifies that courts are required to dismiss an action if the proper service fee is not paid within 30 days.
 Mandatory Disclosures

When you get divorced, you are generally required to disclose certain financial information to your partner. The Florida Supreme Court has amended some mandatory disclosure rules to bring more clarity. Most notably, the new rules require three years of tax returns be produced and six months of pay stubs. In addition, a credit report may be required. 
Child Support Enforcement

The Florida Supreme Court has made modest changes to the state's child support enforcement form. Under rule 12.491, any child support enforcement notice must include express language stating whether electronic recording or court reporting will be covered by the court or at the party's expense.
In addition, the Florida Supreme Court has also added new language to the state's rules that emphasize the importance of a parent's ability to pay in a child support contempt proceeding. In effect a Florida must determine that a parent has the actual ability to pay before holding them in contempt for back child support.  
Grandparent Visitation Rights

Finally, the Florida Supreme Court has approved a new form called the Petition for Grandparent Visitation with Minor Child(ren). Using this form, a grandparent can actually petition for visitation rights with their grandchild under the limited circumstances permitted by the Florida state statutes.
Call Our Clearwater, FL Family Lawyer for Help With Your Case
At the Law Office of Gale H. Moore P.A., our Florida family law attorney is a skilled, experienced advocate for clients. If you have any questions about how Florida's new procedural rules could affect your family law case, we are happy to help. Contact our firm now to arrange a fully confidential review of your case. We serve communities throughout the entire region, including in Pinellas County, Pasco County, Manatee County, and Hillsborough County.