Florida Family Law: What You Need to Know About Parenting Plans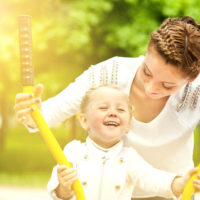 While going through a divorce is never easy for a family, it is particularly challenging when young children are involved. To try to help ease the transition for families in this position, Chapter 61 of the Florida Statutes requires that splitting parents create an official court-approved parenting plan. A parenting plan, also sometimes referred to as a 'custody and visitation agreement', is a written document that details key aspects of child time-sharing and co-parenting. If you are getting a divorce and you have minor children, it is imperative that you work with an experienced Clearwater child custody attorney who can help you craft an effective parenting plan that adequately protects your rights and interest.
What Should Be Included in a Parenting Plan?
As each child custody and time sharing case is unique, all parenting plans are different. Indeed, there may be issues that need to be addressed in your individual case that are totally unique to you and your family. That being said, all Florida parenting plans do have some common elements. More specifically, all parenting plans must address each of the following five critically important issues:
Each party's daily parental responsibilities;
The total visitation time that each parent gets;
Details regarding parent-child communication, including phone calls, e-mails, texting and internet time;
Scheduling and other child time-sharing logistical matters; and
A clear structure for making important child-related decisions, including medical decisions and educational decisions.
Collaborative Solutions Work Best
If you and your child's other parent are unable to create a parenting plan on your own, a Florida court will step in and do it for you. Whenever possible, this should be avoided. You do not want the court to draft your parenting plan. As fair as the court will attempt to be, it is simply not in the best position to make decisions for you and your family. Ultimately, the most effective parenting plans are those that are created collaboratively by the two parents. Though it may not always feel like it, child custody cases are not inherently combative. Both parents have many shared interests. These shared interests create an opportunity for mutually beneficial solutions. To best protect you and your and family, you should always work with a Florida parenting plan attorney who understands how to find mutual solutions and can help you create a collaborative child time sharing agreement with your former partner. Of course, at the same time, this does not mean that your parental rights should ever take a backseat. You need an attorney who is also ready to fight aggressively to protect your interests whenever necessary.
Schedule Your Initial Family Law Consultation Today
At the Law Office of Gale H. Moore P.A., our compassionate family law team has extensive experience handling child custody cases in Florida. For more details on what we can do for you and your family, please contact us today. From our office in Largo, we serve families throughout the region, including in Clearwater, Indian Rocks Beach, Seminole and Belleair Beach.
Resource:
leg.state.fl.us/statutes/index.cfm?App_mode=Display_Statute&URL=0000-0099/0061/Sections/0061.13.html